FALL 2022 AUDITIONS
BARNARD/COLUMBIA DANCES AT NEW YORK LIVE ARTS
In Fall 2022, the Department of Dance will present a concert of new works by exceptional guest artists presented at New York Live Arts @nylivearts – the internationally renowned performance venue for innovative movement-based artistry located on W. 19th Street in Chelsea.
Auditions are open to Barnard and Columbia students. See below for info.
Department Audition Policy & Guidelines
• Students may audition for multiple works, but will be cast in only one, as determined by the Department in consultation with the guest artists and often with input from the student.
• Do not audition if you have a known conflict with the rehearsal schedule or cannot otherwise participate in the rehearsal and performance process.
• For the sake of inclusivity and equity to all students and guest artists, we ask that at the end of each audition, you either affirm or withdraw your name from casting consideration.  By affirming, you attest to your willingness and ability to participate and if cast, to register for Rehearsal & Performance in Dance (BC DNCE 3605) a credit-bearing course (1-3 pts.), and in some instances, a related technique class.
• Withdrawing from a piece after final casting notification negatively impacts the casting process and may mean forfeiting the opportunity to participate in future Department concerts.
• Student cast members must be available for all weekly rehearsals, as well as spacing, technical, and dress rehearsals during the evenings of production week.
• Students must comply with all current health and safety guidelines.
Performances are scheduled for Thursday, November 17 at 7:30PM, Friday, November 18 at 7:30PM and Saturday, November 19 at 2PM & 7:30PM at New York LIVE ARTS.
All casting notifications will be made via email by noon on Sunday 9/12. The deadline to accept a casting offer is Sunday by 5PM, as rehearsals will begin on Monday 9/12 and Tuesday 9/13.
New Contemporary Dance by
NORBERT DE LA CRUZ III
AUDITION: SATURDAY 9/10 at 2-4PM (N.B. WEEKEND AUDITION) STUDIO 305, BARNARD HALL
STUDIO 305, BARNARD HALL
Students cast in this project must register for Rehearsal & Performance (BC DNCE 3605, sec. 1)
REHEARSALS: Mon/Wed 6:10-9PM (plus 2-3 additional weekend rehearsals, dates TBD)
Image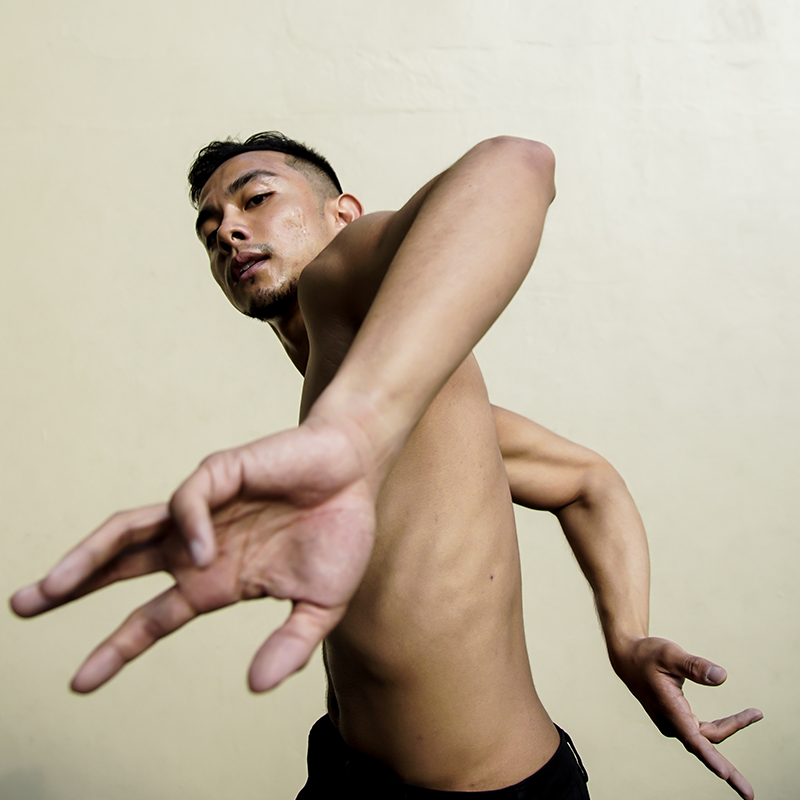 NORBERT DE LA CRUZ III http://www.norbertdelacruziii.com/about.html
Born in Bayombong Nueva Vizcaya, Philippines and raised in Los Angeles, CA Norbert De La Cruz III is recognized for his versatility in performance and choreography. He is a performing and collaborative artist with roots in classical and contemporary dance.  After moving to New York, he received a BFA in Dance from the Juilliard School followed by an MFA in Dance from Hollins University. He is a New York and Los Angeles based freelance dance artist.

Professionally, Norbert has performed as a soloist with the Metropolitan Opera's production of Aida, Aszure Barton & Artists in Germany & Austria (Blue Soup & Busk), Balletto Teatro di Torino (Italy), Joe Goode Performance Group, Sydney Skybetter & Associates, Santa Clarita Ballet, Lustig Dance Theatre, Aspen Santa Fe Ballet, Complexions Contemporary Ballet, and Boca Tuya with Omar Román De Jesús. Additionally, Norbert has performed works by choreographers José Limón, David Parker, Adam Hougland, Johannes Wieland, Ohad Naharin, Aszure Barton, Jerome Robbins, Larry Keigwin, Jiri Pikorny, Hernando Fernando Magedan, Spenser Theberge, Jeremy McQueen, Camille A. Browne, Dwight Rhoden, Desmond Richardson, Lightfoot & Leon, Crystal Pite, Alonzo King, Zachary Tang, Omar Román De Jesus, Gregory Dawson and Jirí Kylián.

Norbert's choreographic career was further mentored by esteemed Aspen Santa Fe Ballet (ASFB) Directors, Tom Mossbrucker and Jean-Philippe Malaty. His early career was recognized through the support of the Jerome Robbins Foundation's NEW Essential Works Grant (2012), commissioning his first large-scale ballet, "Square None" (2012) with ASFB. He was then a finalist of Hubbard Street's National Choreographic Competition (2013), a Princess Grace Foundation-USA Award under the choreography fellowship (2012), Alvin Ailey New Directions Choreography Lab (2013), finalist for the Joffrey Academy of Dance's 2014 Winning Works and a recipient for the 2015 National Choreographic Initiative in Irvine, CA. He was selected for the 2017 and 2018 Spring Sessions at the New York Choreographic Institute, an affiliate of New York City Ballet, where he created his "Lunar" and "Traces" ballet alongside Juilliard composer and esteemed collaborator, Nathan Prillaman. Additional honorable mentions include the Asian Arts Alliance Jadin Wong Award, McCallum Theatre Choreography Festival Award, and was featured in Dance Magazines Top 25 to watch.

He has since been commissioned to create and premiere new works for companies such as Aspen Santa Fe Ballet, Hubbard Street 2, Joffrey Academy of Dance, James Sewell Ballet, Tulsa Ballet II, Barak Ballet, Grand Rapids Ballet, Ballet Florida, Peridance, Golden State Ballet, Attack Theatre, Ballet X, Olympic Ballet Theatre, and Periapsis Music & Dance.

De La Cruz has instructed and created works for such schools as The Juilliard School, SUNY Purchase Conservatory of Dance, Ailey Fordham University, Princeton University, University of Richmond, Hollins University, Marymount Manhattan College, Columbia University, Cal State University of Long Beach, Hartford University, Grier Private School, Golden State Ballet, and taught at the International Ballet School intensives at Gdynia, Poland for two summers. He is a former faculty member and New Dances: Edition 2021 guest choreographer at the Juilliard School under the direction of Alicia Graf Mack and Mario Alberto Zambrano.

While navigating a freelance career as a choreographer, performer, and educator, Norbert operates a bi-coastal freelance dance career between NYC and LA. He is in constant search of inspiration; seeking for more valuable collaborations and human connections. 
New Hip Hop Work by
JENNIFER ARCHIBALD
AUDITION FOR HIP-HOP & CONTEMPORARY DANCERS: WEDNESDAY 9/7 at 6-8PM in STUDIO 305, BARNARD HALL
Students cast in this project must register for Rehearsal & Performance (BC DNCE 3605, sec. 2)
REHEARSALS: Mon/Wed 6:10-9PM
Image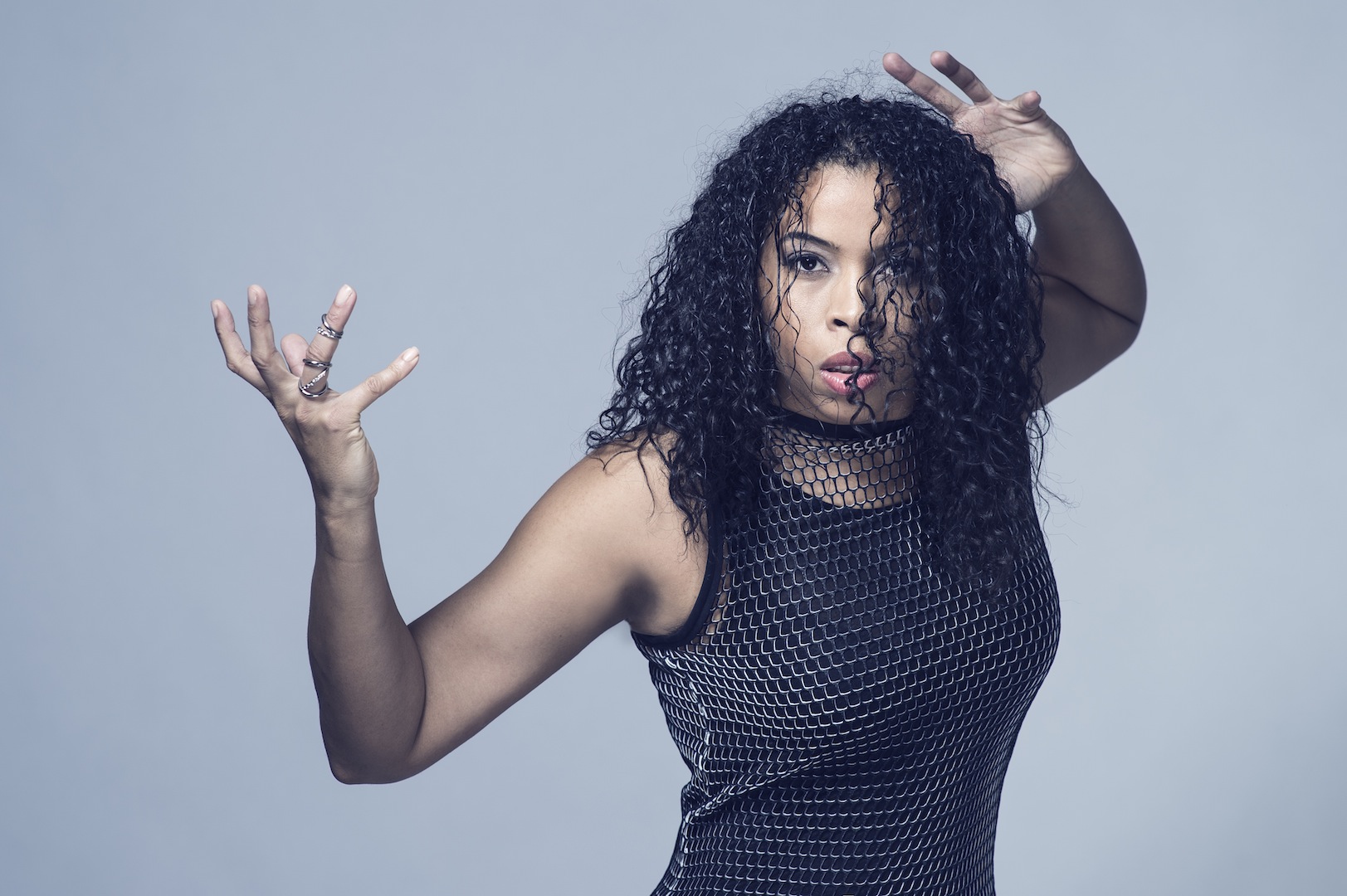 Jennifer Archibald is the founder and Artistic Director of the Arch Dance Company and Archcore40 Summer Program. She is a graduate of The Ailey School and the Maggie Flanigan Acting Conservatory, where she studied the Meisner technique. Ms. Archibald has choreographed for the Atlanta Ballet, Ailey 2, Cincinnati Ballet, and, commercially, for NBA New York Knicks City Dancers. She has also worked with actors and best-selling singers. Her 2016 commissions are for Cincinnati Ballet, Ballet Memphis, and Kansas City Ballet. Ms. Archibald's works have been performed at many venues including, New York's City Center, Lincoln Center, The Kennedy Center, Aaron Davis Hall, and Jacob's Pillow Inside|Out Stage. Ms. Archibald was a participant in Ailey's 2013 New Directions Choreography Lab. Jennifer is one of four choreographers selected as a choreographic Fellow for Ailey's New Directions Choreography Lab under the direction of Robert Battle. She is also the choreographer for Seven, a biographical work of Olympic athlete Jackie Joyner Kersee, commissioned by St. Louis based MADCO dance company. She has staged various off-Broadway shows and choreographed for the musicals Carousel, Pippin, The Music Man, and Joseph and the Amazing Technicolor Dreamcoat, for professional theater companies. Currently, she is a faculty member at Steps on Broadway, Broadway Dance Center, Gibney Dance, CAP21 America's Musical Theatre Conservatory, and a resident artist and lecturer at various institutions across the U.S. Ms. Archibald is a lecturer for Hip Hop Dance and culture for Columbia University's Barnard College Dance Department in NYC and will be on  at the Yale School of Drama this fall. Internationally she has taught in China, Ecuador, Brazil, Sweden, Russia, Slovenia, and Canada. This year Rhode Island College, Howard University, Fordham Ailey, and Balettakademien will present Ms. Archibald's work for their artist-in-residence programs.
NEW CONTEMPORARY BALLET by
TIFFANY MANGULABNAN
AUDITION: THURSDAY, 9/8 at 7:30-9PM in STUDIO 305, BARNARD HALL
POINTE REQUIRED FOR SOME ROLES
Students cast in this project must register for Rehearsal & Performance (BC DNCE 3603, sec. 3)
REHEARSALS: Tues/Thurs 6:10-9PM
Image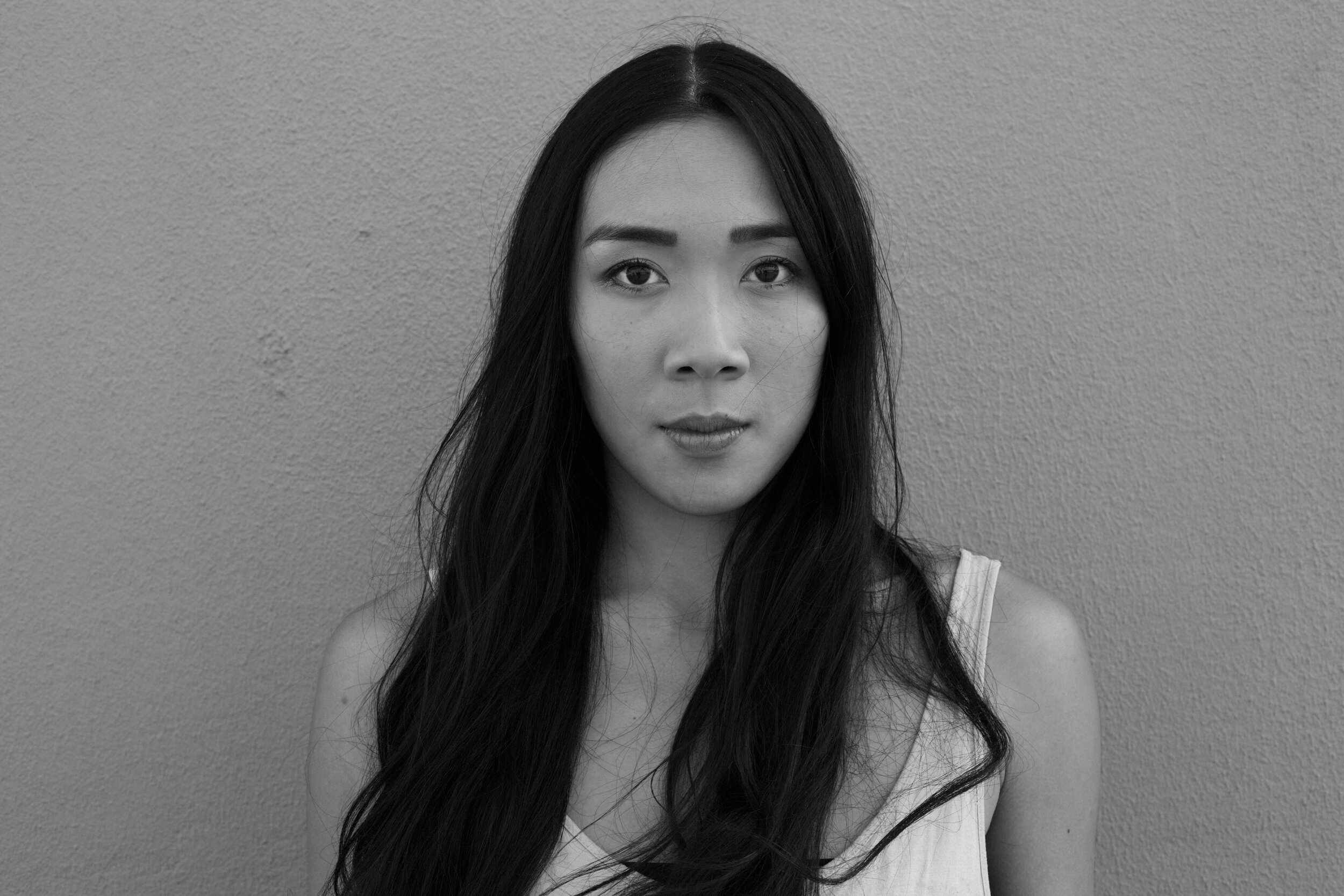 Tiffany Mangulabnan (she/her) https://www.tiffanyem.com/about was born and raised in Manila, Philippines. She began her professional career with the Philippine Ballet Theatre when she was 15, and went on to become a principal dancer with the company, performing the leads in full-length ballets like Swan Lake and David Campos-Cantero's Carmina Burana, the Dew-Drop Fairy in Gelsey Kirkland and Michael Chernov's The Nutcracker, and featured roles in the contemporary ballets of renowned Filipino choreographers like Enrico Labayen, Edna Vida, Tony Fabella, Gener Caringal, Ronilo Jaynario, Julie Borromeo, Felecitas Radaic, Alden Lugnasin (for Ballet Philippines), and many others.
She moved to New York City in 2012 to dance with BalletNext under the directorship of former American Ballet Theatre and New York City Ballet principal dancers Michele Wiles and Charles Askegard for four years, and helped create original roles in ballets by choreographers like Mauro Bigonzetti, Katarzyna Kozielska, Peter Quanz, Brian Reeder, Tobin Eason, and Wiles herself. She went on to join other NY-based contemporary ballet companies such as Gabrielle Lamb's Pigeonwing Dance, Gleich Dances, Indelible Dance, Emery LeCrone DANCE, Claudia Schreier & Company, Trainor Dance, Terra Firma Dance, Alison Cook Beatty Dance, and Brookoff Dance Repertory Company. She has performed in dozens of venues around New York City, such as The Joyce Theater, New York Live Arts, BAM Fisher, and others. From 2019-2020, she performed in extended runs of Brendan Fernandes' The Master and Form at The Whitney Museum of American Art and Contract and Release at The Noguchi Museum.
Since co-founding konverjdans ("converge-dance") with Amy Saunder and Jordan Miller in 2016, Tiffany has performed as well as choreographed, collaborated on, and directed several works for the company, such as (Listening) Through Walls (2017), which was presented at the 38th Annual Battery Dance Festival; Realigned (2018), which was presented at the 2018 Periapsis Music & Dance Festival; You Can Be Baby Too (2018); Nobody Knows Our Names (2019); Cascata (2020); Waking/Dreaming Space (2020); and Las Piezas (2021).
She directed, filmed, edited, co-choreographed and designed the sound for HER PRIDE (2020), a dance film intended to elevate the voices of Black LGBTQ+ dancers and starring collaborator Cortney Taylor Key, which was screened at the "Dance is Activism Film Festival 2021" by Earl Moseley's Diversity of Dance. She also wrote, choreographed, directed and edited Parecemos (2021), a collaboration with Colombian worldbeat band Numasbala; She is Water (2021), which won Filipino dancer Tessa Tordesillas the gold medal in the International Youth Dance Competition in Hong Kong; and Behind the Puzzle Pieces (2021), a documentary short film about the unique collaborative process behind konverjdans.
Most recently, she was selected as one of four choreographers for Dance Lab New York's 2021 Female Choreographers of Color in Ballet Lab. She currently serves on the Board of Directors for Dance Initiative Carbondale
NEW CONTEMPORARY WORK by
JENNA RIEGEL
AUDITION: THURSDAY, 9/8 at 6-7:30PM in STUDIO 1, BARNARD HALL
Rehearsal & Performance (BC DNCE 3605, sec. 4)
Tues/Thurs 6:10-9PM
Students cast in this project must register for Rehearsal & Performance (BC DNCE 3603, sec. 4)
Image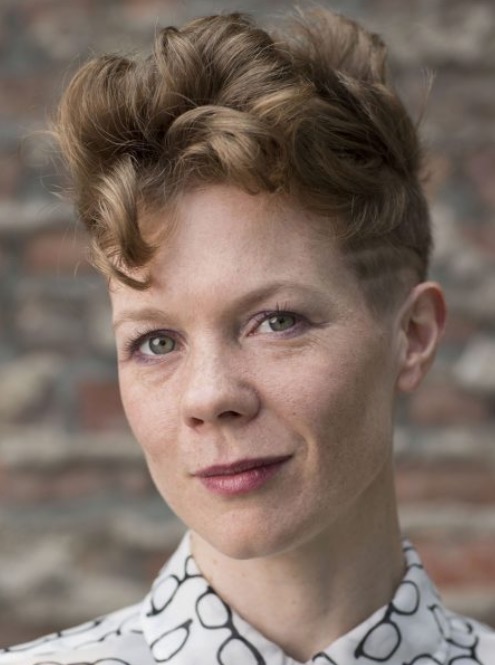 Jenna Riegel, originally from Fairfield, Iowa, is a dance artist and educator. Jenna holds an M.F.A. in Dance Performance from the University of Iowa and a B.A. in Theatre Arts from Maharishi International University. During her eleven-year performing career in NYC, Jenna danced with Daara Dance (choreographer Michel Kouakou), Carolyn Dorfman Dance Company, Shaneeka Harrell, Tania Isaac Dance and johannes weiland. She toured and performed nationally and internationally as a company member of David Dorfman Dance, Alexandra Beller/ Dances, Bill Young/ Colleen Thomas & Company and the Bill T. Jones/Arnie Zane Company. Jenna taught classes in contemporary technique in New York City at Gina Gibney Dance Center, New York Live Arts, Mark Morris Dance Center and 100 Grand Dance. She has been on faculty in the dance departments of Barnard College, The Juilliard School and Virginia Commonwealth University. In addition, she has taught master classes at The Joffrey Ballet School, Columbia College, NYU, The New School, Ohio State University, SUNY Purchase, Bard College, Connecticut College, Hollins University, Dartmouth College, Williams College, Skidmore College, University of Maryland, University of California-Berkeley, the American Dance Festival and the Bates Dance Festival. Jenna is currently an Assistant Professor of Theater and Dance at Amherst College.