FALL 2021 AUDITIONS
BARNARD/COLUMBIA DANCES AT MILLER THEATRE, COLUMBIA UNIVERSITY
In Fall 2021, the Department of Dance will present its Barnard/Columbia Dances program at Miller Theatre on the Columbia University campus, featuring the work of exemplary guest artists.

Auditions are open to undergraduate Barnard and Columbia students​.​See below for complete information​.​

Due to space limitations, we ask that you do not attend auditions if you have a known conflict with the rehearsal schedule or cannot otherwise participate in the rehearsal and performance process.

N.B. New Department Policy starting in Fall 2021:
For the sake of inclusivity and equity to all students and guest artists, we ask that at the end of each audition, students either affirm or withdraw their names from casting consideration.  By affirming, you attest to your willingness and ability to participate and if cast, to register for Rehearsal & Performance in Dance [BC DNCE 3603], a credit-bearing course (1-3 pts.) Withdrawing from a piece after casting notification negatively impacts your peers and the guest artists and may result in sanction from auditioning for future Department concerts. Special consideration will be made for students auditioning for two pieces on the same day.

Student cast members must be available for all weekly rehearsals, as well as spacing, technical, and dress rehearsals during the evenings of production week, November 15–18. Specific times TBA.

Performances are currently scheduled for Friday, November 19 at 7PM and Saturday, November 20 at 2PM & 7PM at Miller Theatre, Columbia University.
Image
New Contemporary/Ballet Work by
CHRISTOPHER RUDD
in collaboration with Intimacy Director Sarah Lozoff
AUDITION: FRIDAY, SEPTEMBER 10 AT 11:15AM – 1:15PM
Possible Callback on Saturday, September 11 at 11AM – 1PM
STUDIO 305, BARNARD HALL

REHEARSALS: Mon/Wed 6:10-9PM (plus additional rehearsals on Saturday 9/25, 10/9, 10/23 and 11/13 at 11AM – 2PM)

Christopher Rudd is a Jamaican born dance-maker and 2019 Guggenheim Choreography Fellow, who blends contemporary ballet with contemporary circus to speak to relevant social issues. He began dancing at age nine in Miami, Florida in the Thomas Armour Youth Ballet's Scholarship Program, led by Ruth Wiesen. At 11, Rudd became the first Black child to dance the title role in George Balanchine's The Nutcracker, an accomplishment for which ABC's Peter Jennings named him Person of the Week in 1991. Rudd has choreographed for the Alvin Ailey School Summer Intensive, Earl Mosley's Institute of the Arts, Duke University, University of North Carolina School of the Arts, Dance Now! Miami, Alberta Ballet's Workshop, Harlem Stage's E-Moves, Ballet Divertimento in Montreal and Muiktheater Vorarlberg in Austria. His works have been seen in New York, Florida, Connecticut, Texas, North Carolina, Utah, Canada, France, Trinidad and Tobago, Burkina Faso and Ecuador. He founded RudduR Dance in 2015 to create works of high artistic merit and as a platform to better the world through dance. The company blends contemporary ballet and contemporary circus to speak to social issues. In 2020, he premiered a dance film "Touché," which received its World Premiere as part of the ABT Today virtual gala on November 23, 2020, danced by Calvin Royal III (Adam) and João Menegussi (Steve).

Read about Christopher Rudd's Touché as part of the American Ballet Theatre Fall 2021 lineup at Lincoln Center in the New York Times: https://www.nytimes.com/2021/07/21/arts/dance/american-ballet-theater-new-season.html
Sarah Lozoff (SDC) is the resident intimacy director for both the Oregon Shakespeare Festival and RudduR Dance, as well as the first intimacy director to work with American Ballet Theatre, on the groundbreaking commissioned work, Touché. She's a certified intimacy director (Intimacy Directors and Coordinators), certified Gyrotonic trainer, movement director and choreographer, and a partner with Production on Deck. For more, see https://www.sarahlozoff.com/ 

Students cast in this project must register for Rehearsal & Performance (BC DNCE 3603, sec.1)
Image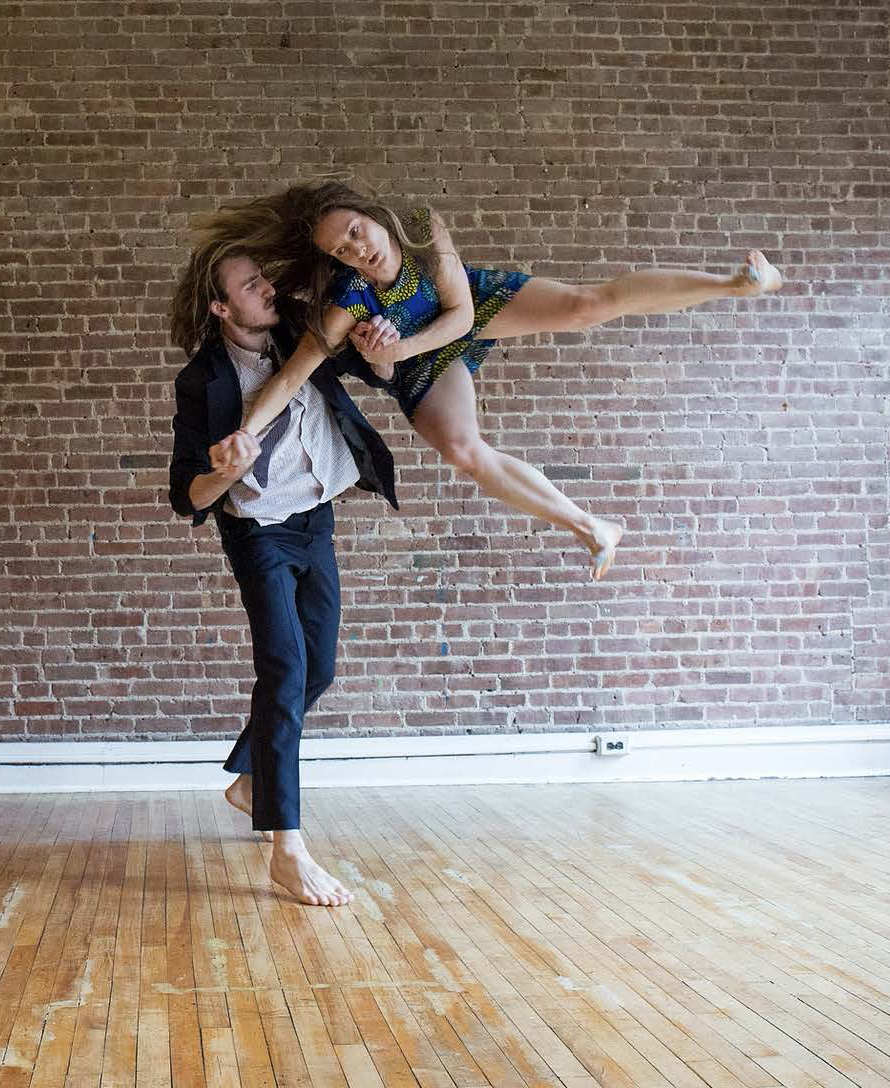 New Contemporary Work by
VIM VIGOR/SHANNON GILLEN & JASON CIANCIULLI
in collaboration with Jessica Smith and Dava Huesca
AUDITION: FRIDAY, SEPTEMBER 10 AT 4-6PM
STUDIO 305, BARNARD HALL

REHEARSALS: Mon/Wed 6:10-9PM
NB: Cast will rehearse four times in addition to the regularly scheduled class times, the first two taking place the first week of the semester:
Sunday, September 12 (12PM-4:30PM) and Tuesday 9/14 (6:10PM-9PM)
Saturday, October 23 (3PM-7:30PM) and Sunday 10/24 (12PM-4:30PM)
At the audition, please be sure to mention any conflicts with these four rehearsals.

VIM VIGOR is one of USA's most exciting, highly physical dance-theater companies. Founded as a collaborative think tank, VIM is home to innovative and profoundly gifted artists from around the world, who come together to create cutting edge dance theater. Through its creations, VIM seeks to broaden the traditional dance audience with its signature combination of bombastic contemporary movement with cinematic dreamscapes. Founder and artistic director Shannon Gillen is one of NYC's most sought after choreographers with an established and passionate audience following and commissions at prestigious national and international venues. Through a prolific body of work that galvanizes the body's potential to express intellectual and emotional concepts, Gillen has pioneered a recognizable artistic language that possesses heroic physicality, electric emotional life, and cinematic imagery that illuminates and heightens the narrative imagination. She was recently championed by Deborah Jowitt as 'vastly gifted' and VOGUE Magazine called her work 'mesmerizing'. Recent creations and educational commissions for Gillen include the B12 Workshops in Berlin, the Ruvuelo International Festival in Chile, with New Dialect in Nashville, the Lines Training Program in San Francisco, the University of Michigan, NYU Tisch School of the Arts, Springboard Danse Montreal, Manhattanville College and VIM VIGOR's summer program in August. This past year she created a new work for Benjamin Millepied's L.A. Dance Project and at the b12 Festival in Berlin. She is currently a choreographer in residence at Princeton University and Associate Professor of Dance at the University of Michigan.

Students cast in this project must register for Rehearsal & Performance (BC DNCE 3603, sec.2) 
 
Image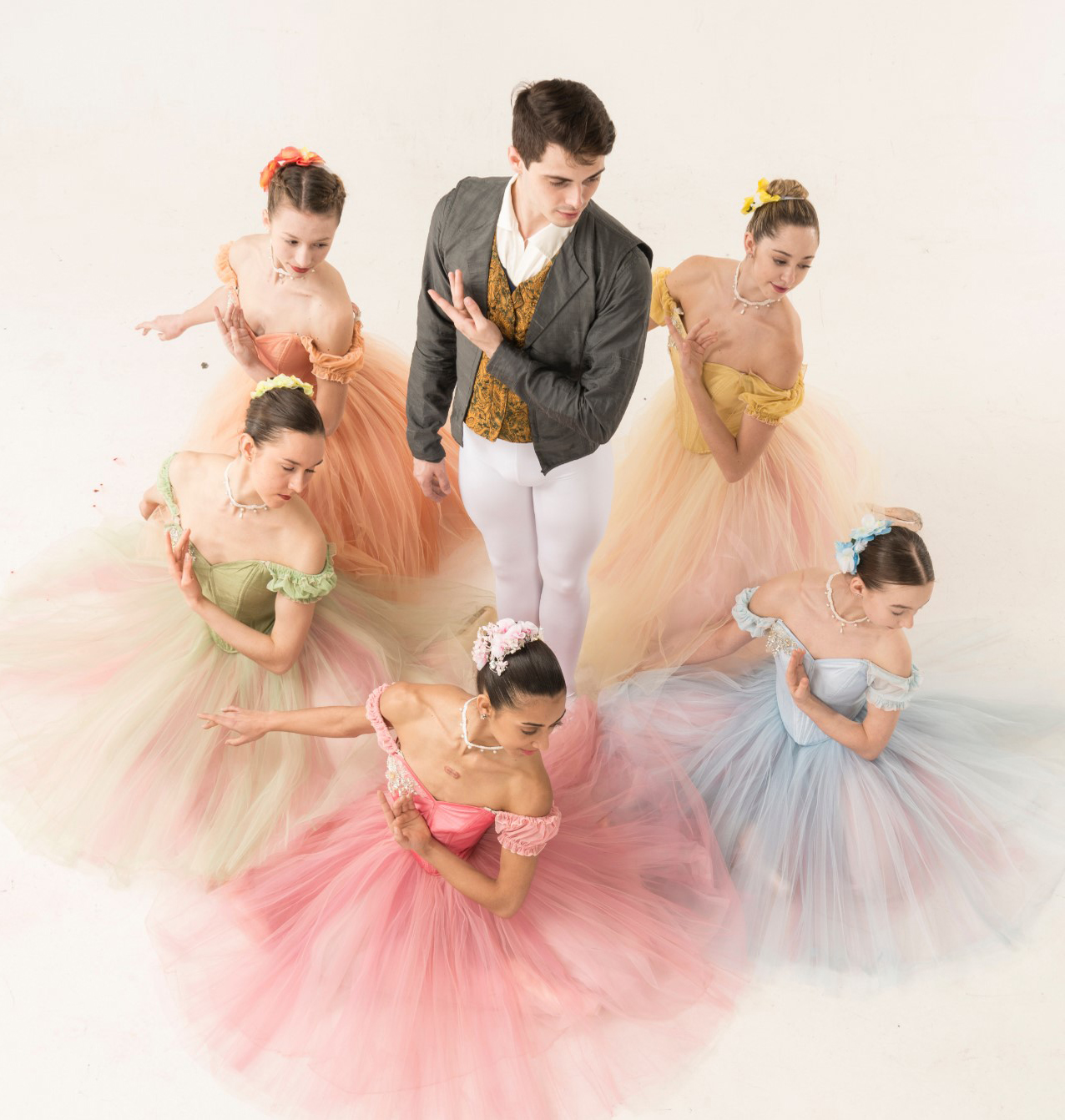 Ballet Repertory/Gerald Arpino's "BIRTHDAY VARIATIONS"
RE-STAGED BY NICOLE DUFFY
AUDITION: THURSDAY, SEPTEMBER 9 AT 7PM-9PM FIRST DAY OF SEMESTER
POINTE REQUIRED FOR FEMALE ROLES
Rehearsal & Performance (BC DNCE 3603, sec. 3)
REHEARSALS: Tues/Thurs 6:10-9PM

Gerald Arpino (Founder and Artistic Director of the Joffrey Ballet) established The Joffrey Ballet of Chicago in 1995 to carry on the traditions and legacy of The Joffrey Ballet, which he co-founded with Robert Joffrey in 1956 and for which he served as associate director for many years. Upon Joffrey's death in 1988, Arpino succeeded him as artistic director. A leading dancer with the company in its early years, Arpino choreographed his first works for The Joffrey, Ropes and Partita for Four, in 1961. Shortly thereafter, he became The Joffrey's resident choreographer and, to date, has created more than one-third of the company's original repertoire.

Arpino's "Birthday Variations" was commissioned by Becky D'Angelo as a birthday present to her husband Dino, who owned Chicago's Civic Opera House, and loved Verdi's music. About the ballet, Anna Kisselgoff of the New York Times described the piece as "a sparkling showpiece of classical dancing."

Nicole Duffy (Re-stager) is a co-founder and Associate Artistic Director of the New York Dance Project. She danced with the Joffrey Ballet for over a decade, based both in New York and Chicago, where she danced works by Joffrey, Arpino, Ashton, Balanchine, Cranko, DeMille, Limon, Massine, Nijinska, and many others. She is a répétiteur for the Arpino Foundation, most recently staging Gerald Arpino's Suite St. Saens and Light Rain, and has taught both nationally and internationally including workshops in Florence, Italy and Rio de Janeiro, Brazil. At the Joffrey Ballet School, she taught ballet, pointe, repertory, and developed the curriculum for dance history. She currently serves as advisor to the ballet program at the Ballet Hispanico School of Dance. Ms. Duffy was raised in Puerto Rico, where she began her training with Ana Garcia and Maria Carrera at Ballets de San Juan, dancing the classical repertory. She has a B.A. in Art History from Columbia University, and is currently a master's candidate at New York University's Gallatin School. Her writing has been published in The Massachusetts Review, Eye on Dance and the Arts, and the NYU journal Esferas.

Students cast in this project must register for Rehearsal & Performance (BC DNCE 3603, sec. 3) 
Image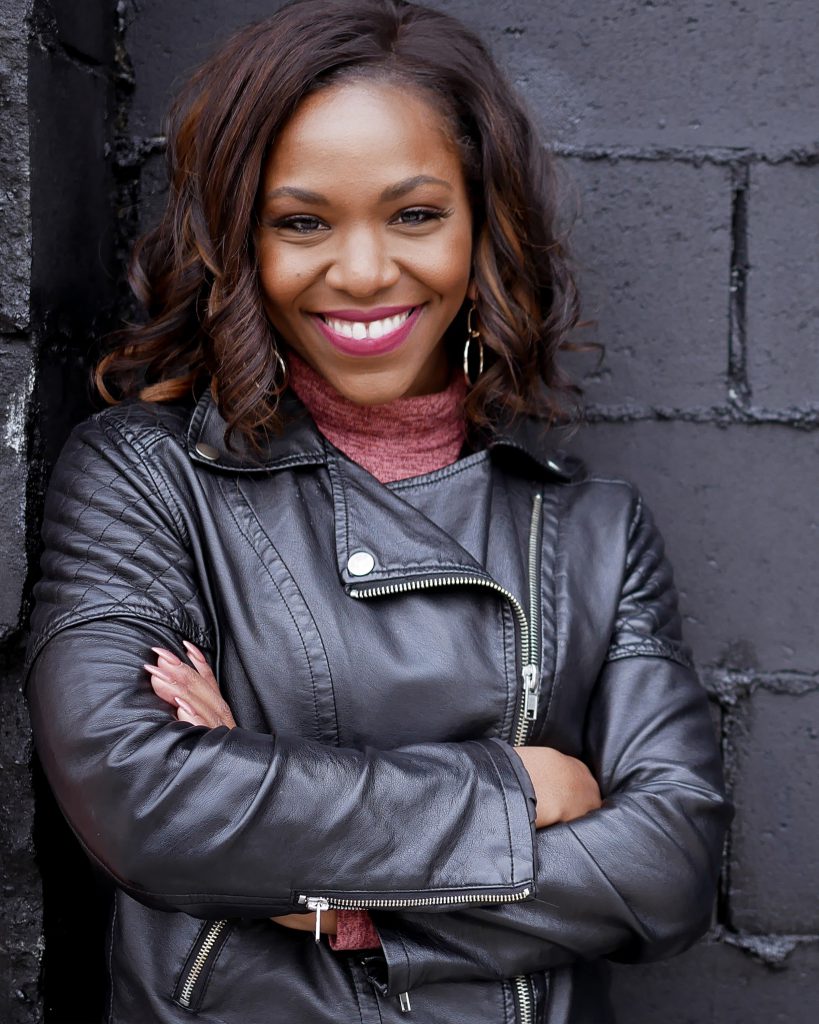 NEW HIP HOP DANCE BY
CANDACE BROWN
AUDITION: THURSDAY, SEPTEMBER 9 AT 6 – 8PM
Rehearsal & Performance (BC DNCE 3603, sec. 4)
Tues/Thurs 6:10-9PM

Candace Brown @CanDANCEbrown is a dancer/choreographer/instructor with a huge passion for the art of dance. She has traveled to teach and choreograph all over the world. She has choreographed for artists like Nicole Scherzinger, and danced/assisted major choreographers on various television shows like X-Factor, Dancing With The Stars, Dickinson, Billboard Awards, BET's Black Girls Rock and the VMAs. Performing credits include appearances with Janet Jackson, Beyonce, and Janelle Monae. Most recently Candace debuted her first full-length evening show called "The Soul Spot," which was held at the Tank Theater in the heart of Manhattan, with three sold out audiences. Candace is currently faculty at Broadway Dance Center, and Peridance in NYC.

Students cast in this project must register for Rehearsal & Performance (BC DNCE 3603, sec. 4)