Spring 2024 Barnard/Columbia Dances at Miller Theatre
In Spring 2024, the Department of Dance will present a concert of new works by illustrious faculty and guest artists presented at Miller Theatre.
Auditions are open to Barnard and Columbia students. See below for info.
Department Audition Policy & Guidelines
Students may audition for multiple works, but will be cast in only one, as determined by the    Department in consultation with the guest artists and often with input from the student.
Do not audition if you have a known conflict with the rehearsal schedule or cannot otherwise participate in the rehearsal and performance process.
For the sake of inclusivity and equity to all students and guest artists, we ask that at the end of each audition, you either affirm or withdraw your name from casting consideration.  By affirming, you attest to your willingness and ability to participate and if cast, to register for Rehearsal & Performance in Dance (BC DNCE 3601) a credit-bearing course (1-3 pts.), and in some instances, a related technique class.
Withdrawing from a piece after final casting notification negatively impacts the casting process and may mean forfeiting the opportunity to participate in future Department concerts.
Student cast members must be available for all weekly rehearsals, as well as spacing, technical, and dress rehearsals during the evenings of production week.
Students must comply with all current health and safety guidelines.
Performances are currently scheduled for April 19-April 20 at Miller Theatre.
New Contemporary Work by Counter Technique Instructor Francesca Dominguez
 
Audition: Wednesday, January 17 at 6:00-7:30PM in Studio 305
Bring kneepads if needed
Rehearsals on Monday/Wednesday 6:10-9:00PM
Image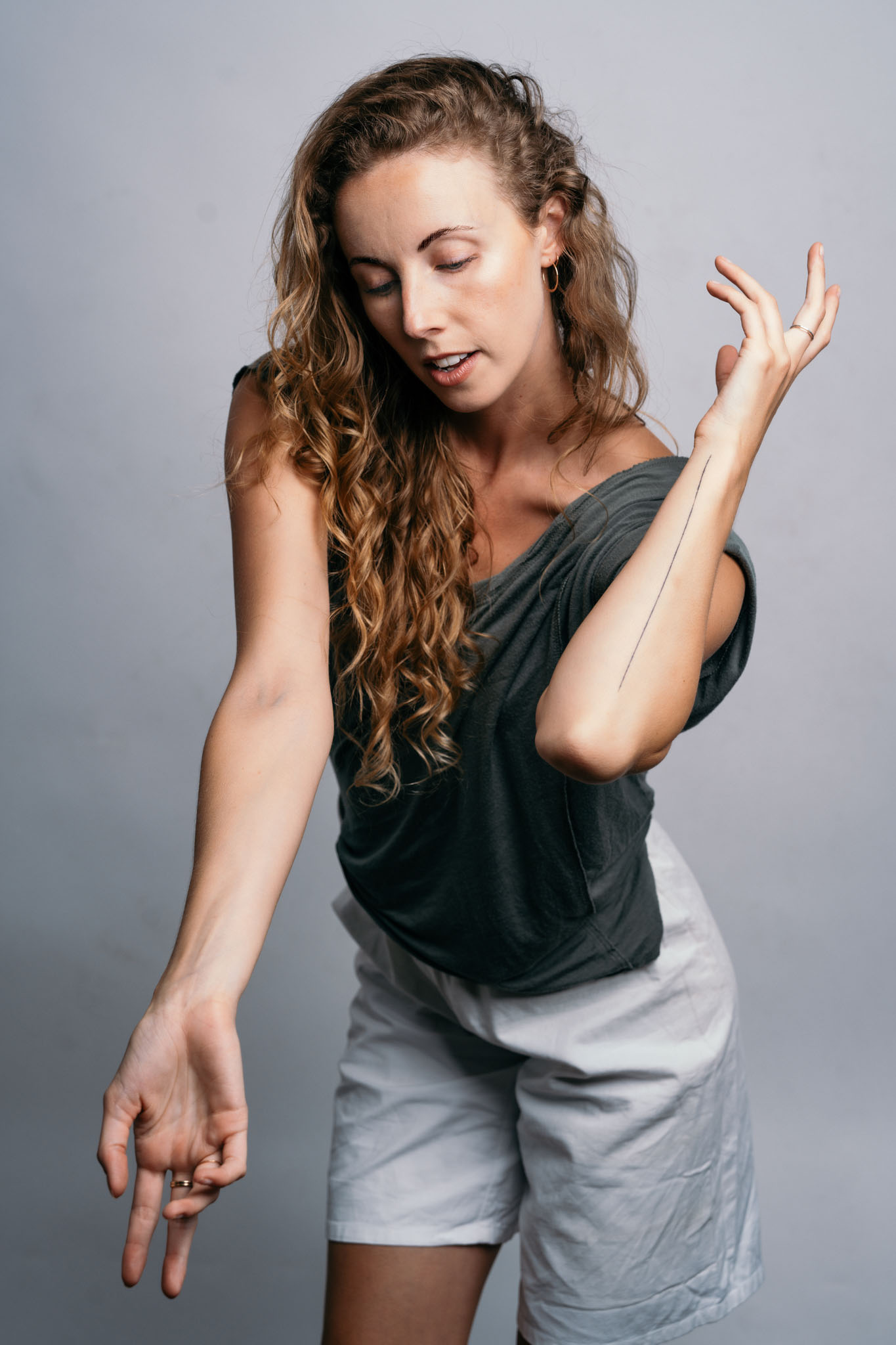 Francesca Dominguez 
Raised in Sebastopol, CA, Francesca is a movement artist based in New York City with a Master's degree in dance from Hunter College. Francesca carries immeasurable gratitude for her influential educators at CSU Long Beach and the Alonzo King Lines Ballet Training Program. She has worked professionally with companies; Soluq Dance Theater, Thomas Noone Dance, Grayscale, and Keith Johnson/Dancers, and has produced several of her own choreographic works and evening-length productions at the Gibney Dance Theater. As a certified Countertechnique teacher, Francesca enthusiastically teaches as an adjunct professor at the Juilliard School and as a teaching artist at Gibney Dance Center, Peridance Center, and the Alonzo King Lines Ballet Training Program. 
A New Work by Maguette Camara, titled Tamala which will explore different regions in West Africa.
Audition: Wednesday, January 17 at 6:00-7:30PM in Studio 305
Rehearsals on Wednesday 6:10-9:00PM and Friday 1:10-4:00PM
Image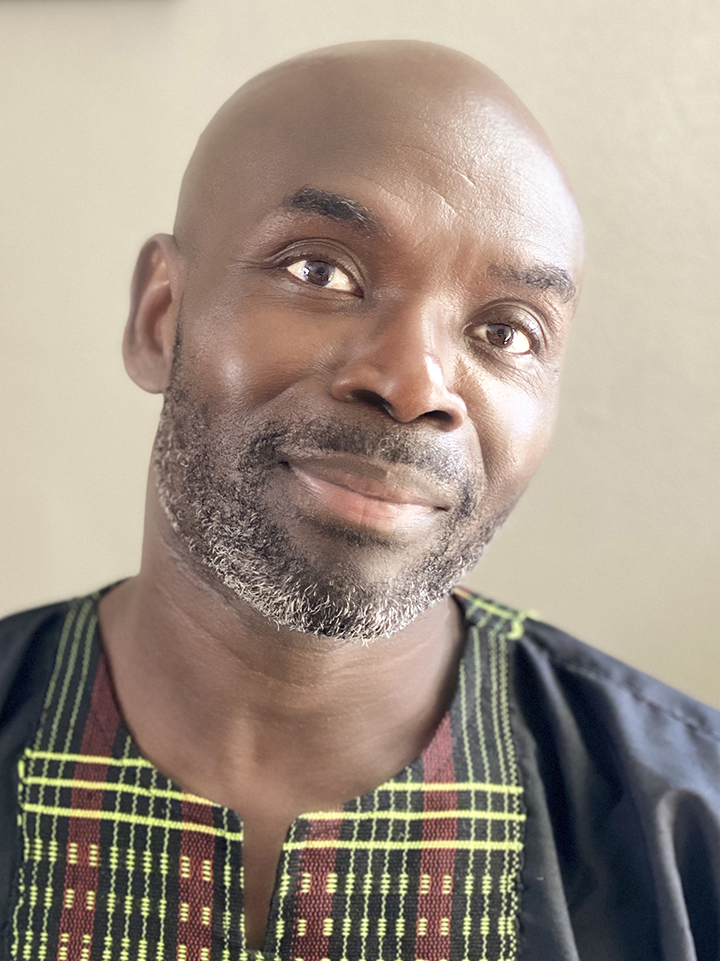 Maguette Camara is a recognized West African choreographer, musician and teacher who is based in New York City. He began his career with the Ballet Bougarabou Dance Company and his extensive experiences with this company allowed him to perform and present workshops in Morocco, Canada, Senegal and the United States, earning him the privileged opportunity to perform as the representative of Senegal in the festival of De Jeunes Createurs. Mr. Camara's has performed in diverse venues such as include Lincoln Center Outdoor Concert Series, the Guggenheim Museum, The Rolling Stones World Tour, Epcot Center Disney World, the World Trade Center Jazz Festival. Mr. Camara is artistic director of the group Manekadang-Dance and Drum.
Trisha Brown's, Line Up* 
Staged by: Cecily Campbell, Amanda Kmett'Pendry, Lisa Kraus and Jamie Scott
Audition: Thursday, January 18 at 6:00-7:30PM in Studio 305
This staging will cycle through set material, structured games, and improvisations as we realize our unique version of the piece. Come prepared to think on your feet!
Image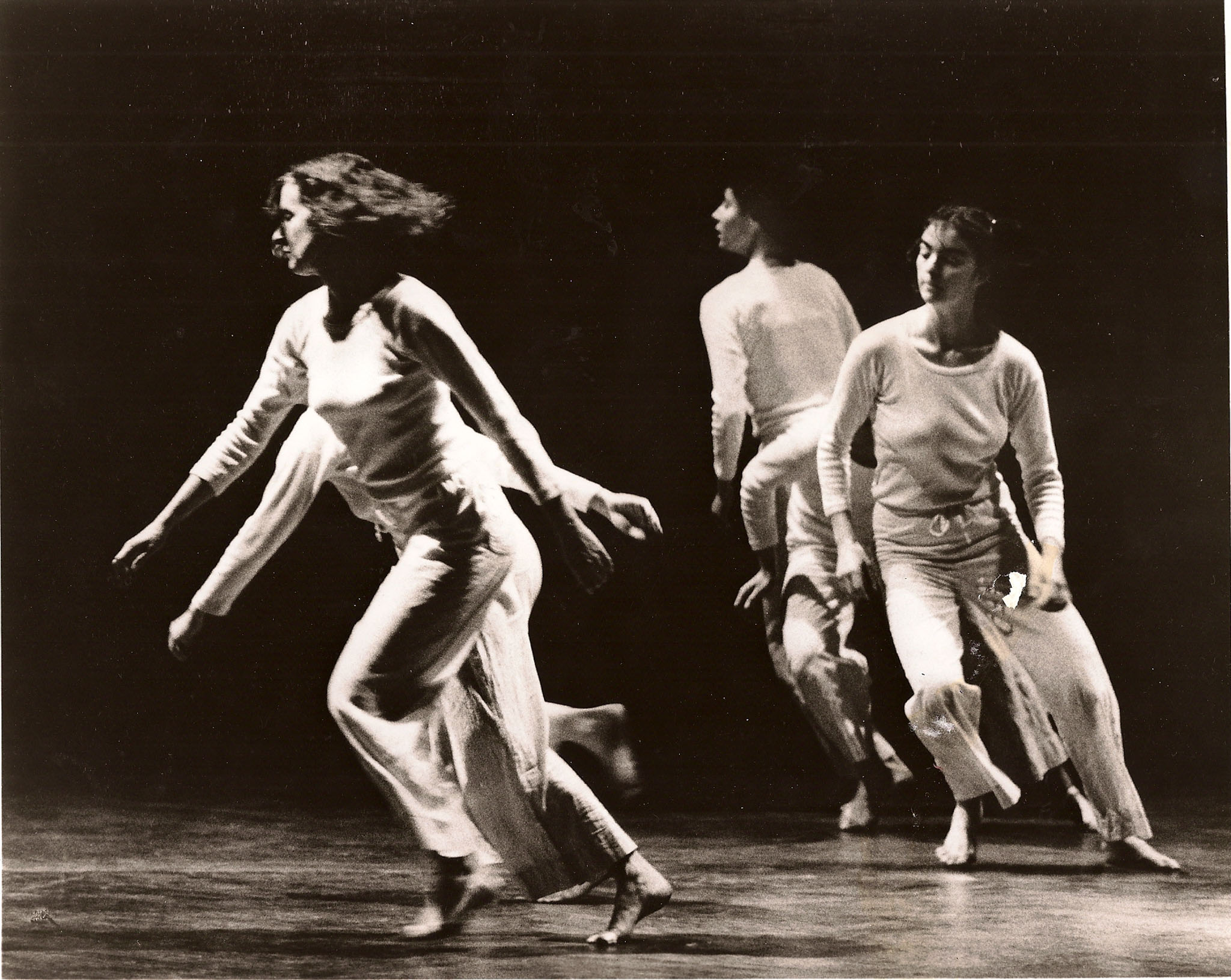 One of the most acclaimed and influential choreographers and dancers of her time, Trisha's groundbreaking work forever changed the landscape of art. From her birthplace roots in rural Aberdeen, Washington, Brown – a 1958 graduate of Mills College Dance Department – arrived in New York in 1961. A student of Ann Halprin, Brown participated in the choreographic composition workshops taught by Robert Dunn – from which Judson Dance Theater was born – greatly contributing to the fervent of interdisciplinary creativity that defined 1960s New York. Expanding the physical behaviors that qualified as dance, she discovered the extraordinary in the everyday, and brought tasks, rulegames, natural movement, and improvisation into the making of choreography.
*Line Up (1976) bridges Trisha Brown's early pedestrian pieces and her later, more complex dance theatre pieces.  The dance is a synthesis of older structured pieces, and incorporates various sections of works, including "Sticks" and "Spanish Dance", which first appeared under the title Structured Pieces I - IV (1973-1976), as well as "Solo Olos."  The sections are woven together in a pedestrian presentation of a memorized improvisation based on the command "line up." 
New Ballet by Antonio Carmena
 
Audition: Thursday, January 18 at 7:30-9:00PM in Studio 305
Bring pointe shoes to the audition
Image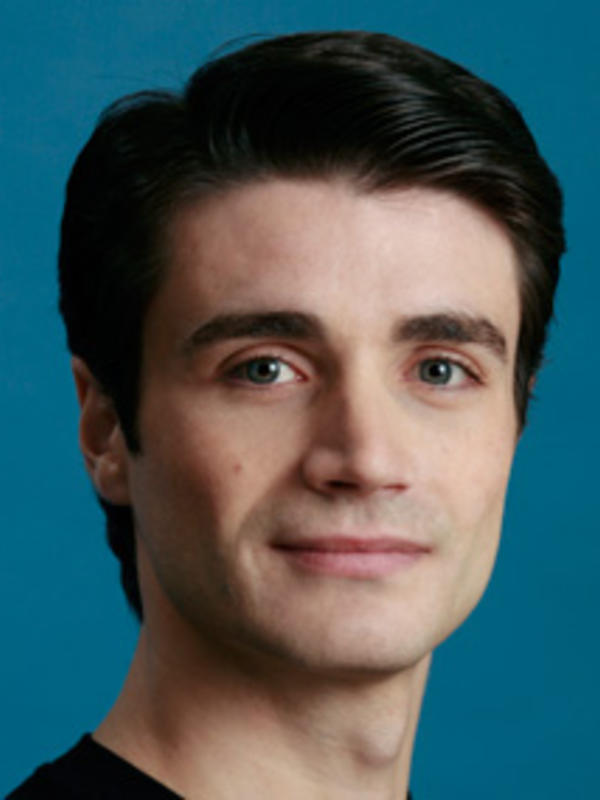 Antonio Carmena was born and raised in Madrid, Spain. He began his dance training at age seven with the Royal Conservatory of Professional Dance in Madrid. Mr Carmena was awarded Grand Prix in the Seventh Eurovision Competition for Young Dancers, and in 1997, was named the "Most Outstanding Young Dancer" in the First International Dance Competition in Zaragoza, Spain. After winning a Prix de Lausanne Scholarship, he came to New York City in 1997 to study at the School of American Ballet (SAB), the official school of New York City Ballet. He was invited to become an apprentice with New York City Ballet in October 1998 and joined the Company as a member of the corps de ballet in October 1999. In March of 2006 he was promoted to soloist.
Since joining New York City Ballet, Mr. Carmena has danced featured roles in Balanchine's Chaconne, The Nutcracker (Soldier & Chinese Tea), Jewels (Emeralds), A Midsummer Night's Dream (Oberon), Prodigal Son, La Sonnambula, Symphony in C (3rd Movement), La Valse, and Vienna Waltzes. He has danced in the following Jerome Robbins ballets: Dances at the Gathering (Brick), The Four Seasons (Winter & Fall), Interplay and Piano Pieces (Le Petit Cavalier). He was seen in Peter Martins The Sleeping Beauty (Bluebird), Swan Lake (Benno), Eight More and Fearful Symmetries. Mr. Carmena has originated a feature roles in Alexei Ratmansky's Russian Seasons.