A Successful Summer at Barnard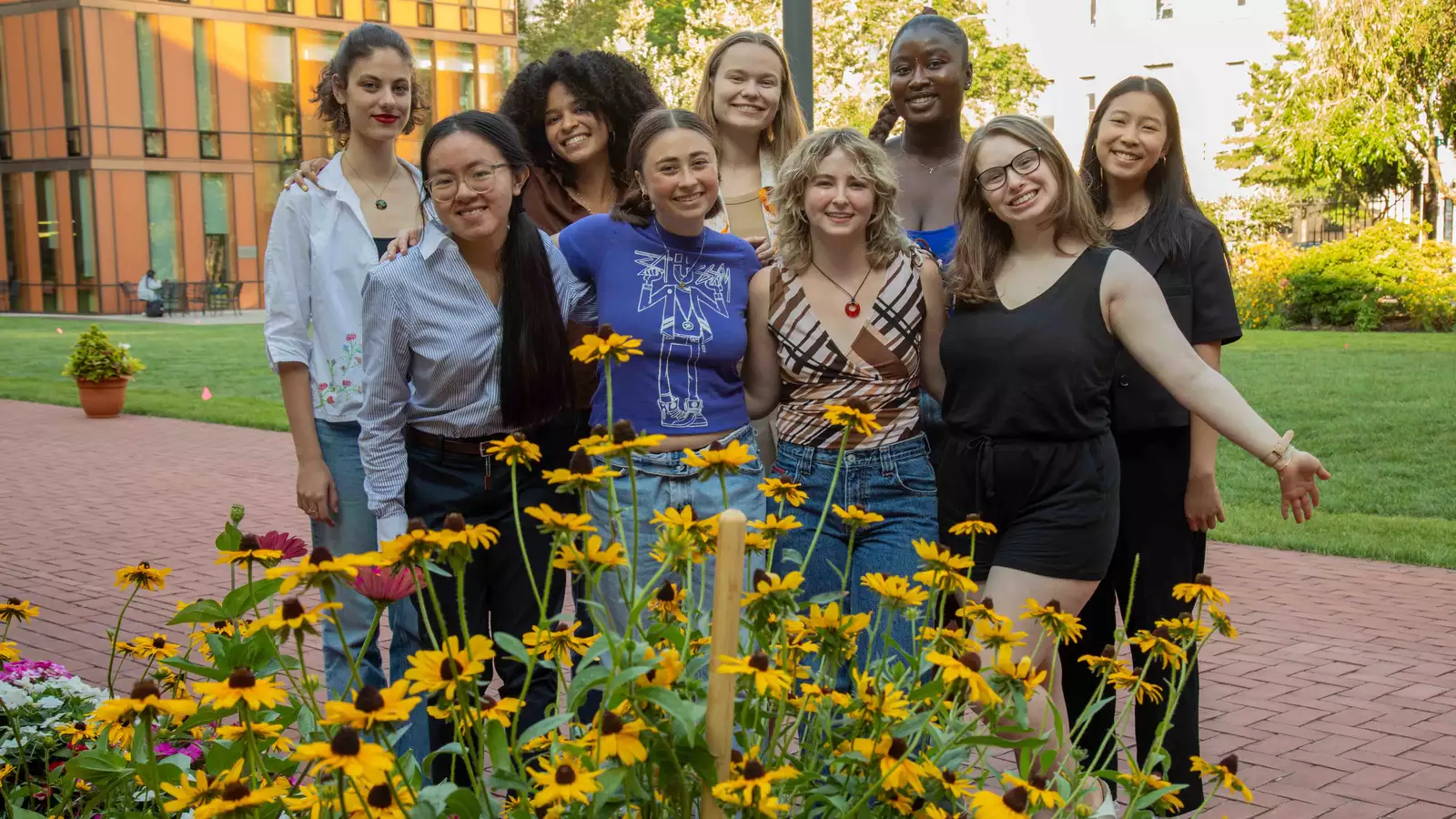 Films and novels are full of artistic characters coming to New York to make it big in one of the cultural capitals of the world. While these stories may be fictional, they reflect the reality of many young people who arrive hoping to make their dreams come true.
Barnard students have advantages as they pursue this dream through a variety of College programs, such as GRoWing the Arts. The 10-week summer internship program provides funding to alleviate students' financial stress so that they can focus on artistic excellence in professional, research, and interdisciplinary settings. 
In partnership with GRoW @ Annenberg, Barnard launched GRoWing the Arts in 2021 to support first-years, sophomores, and juniors — from across academic majors and artistic disciplines — in what would otherwise be unpaid internships at arts organizations in New York City. The program offers a stipend and free on-campus housing to participants who intern 30-35 hours per week at an arts organization. 
"With financial support and without the pressure of academic class schedules and homework demands, students can focus on learning about what a life devoted to art can be and how they can provide valuable support through the arts to individuals and communities," said Joan Snitzer, co-chair and director of Barnard's visual arts program and co-director of GRoWing the Arts.
This summer, 13 students interned at organizations including MOMA, SLAC Houz (Support a Living Artist Collective), and Groove With Me, an East Harlem-based dance academy. "The GRoWing the Arts summer internship program makes a double impact — on the student, who has the opportunity to professionalize their passion for the arts, and another on the hosting arts organization, which benefits from a dedicated and intelligent Barnard intern," explained Paul A. Scolieri, chair of Barnard's Department of Dance and co-director of GRoWing the Arts.
Beyond their individual internships, students attend workshops and panel discussions throughout the summer. At the end of the program, each participant makes a presentation about their work. "Visual, literary, or performing arts students learn to effectively speak and write about their work," said Snitzer. "This is an essential communication tool. And understanding how to present and express creative, and often abstract, ideas and processes helps others appreciate what the arts can offer and unlocks future growth and opportunities."
Christine Wong '24 agreed that the program is invaluable to any student interested in pursuing a career in art. Wong, an art history major, spent her summer taking the ferry to Dumbo, Brooklyn, for her internship at A.I.R. Gallery. While there, she created social media content, posted open calls online, and learned how to manage a gallery. Wong's supervisor in the internship, Taylor Bluestine '22, also participated in GRoWing the Arts as a Barnard student, demonstrating the power of the  program to connect the College's undergraduates with early-career opportunities.
"This is a great opportunity to be exposed to career paths that can be available to me as an artist," said Wong. "It's so amazing being surrounded by this work, and it has inspired me to make artwork outside of the gallery."
The chance to work full-time with an arts organization while receiving financial compensation is a distinct advantage offered by the program. "Historically, summer arts and most other exciting internships were volunteer positions reserved for the well-connected and wealthy," said Scolieri. "Women were expected to volunteer."
For more on this summer's GRoWing the Arts cohort, as well as information on applying for the Summer 2024 program, click here.