UPDATED SPRING 2022 AUDITION INFORMATION (as of 1/6/2022)
In lieu of previously announced in-person auditions, the Department of Dance invites students to submit video submissions to cast the Spring 2022 Barnard/Columbia Dances at NYLA. The recent university-wide decision to have remote classes for the first two weeks of the semester means in-person auditions are not feasible. Instead, we offer a simple virtual process described below.

By Sunday, January 23rd at 9:00 PM, please submit a 2 minute video clip of you dancing. Your movement can include improvisation, phrases from previous classes, your own choreography, any variety of genre, and any combination of these! The goal is to see how you move, so we are leaving these guidelines open. You need only submit one video to audition for any or all of the dances.
While filming, please keep the following in mind:
The video should NOT be highly produced or edited
DO NOT include performance reels
It DOES need to show your full body
If you'd like to be considered for Janice Rosario's ballet piece, please include ballet technique and pointe work if within your practice (not required)
If you'd like to be considered for Ephrat Asherie's house/hip-hop piece, please include phrases that demonstrate your strengths in these areas.
If you need access to a dance studio to create your audition video, please contact Tricia Toliver ttoliver@barnard.edu​ who can help schedule a 30-minute reservation for this purpose before the start of the semester through Sunday, January 23. Reservations are available on a limited basis and require that students work individually (no more than one person in the studio at a time) and observe all cleaning protocols.
Please send the video as a .mov or .mp4 file to Miranda Brown (TA for Rehearsal & Performance) at mgbrown@barnard.edu. In that email, please also include:
Your full name

Phone number

School/Major

Year

List name of guest choreographer(s) – Asherie (hip hop), Ensminger (contemporary release), Rosario (ballet), Sakuraba (contemporary) – for which you would like to be considered in order of preference. Consult rehearsal and class schedule below to ensure you don't have any work or class conflicts. It's also fine to say "all" or list only one guest choreographer.

If you would like to be considered for Ensminger's and/or Sakuraba's piece, please affirm your ability to register for the co-requisite technique class at 4:10-5:25PM immediately before rehearsals. If you are interested yet have a conflict, please briefly explain

.

A brief (4 sentences) description of your dance experience and interests

The name of 2-3 Barnard Dance faculty members whose classes you've taken (if any)
Please note some guest choreographers might hold a virtual callback. We intend to notify casts in time for you to register for the course.
If you have ANY concerns about filming your tape, please reach out to Miranda or Department Chair, Prof. Paul Scolieri at pscolier@barnard.edu

While this isn't the start we were expecting, we hope you feel supported and excited about these incredible projects! Please stay tuned for important updates about the Rehearsal & Performance classes as we continue to navigate the Spring semester.

BARNARD/COLUMBIA DANCES AT NEW YORK LIVE ARTS
In Spring 2022, the Department of Dance will present Barnard/Columbia Dances at New York Live Arts featuring students in original works by exemplary guest artists.
New York Live Arts @nylivearts is the internationally renowned performance venue for innovative movement-based artistry located on W. 19th Street in Chelsea.
Auditions are open to undergraduate Barnard and Columbia students. See below for complete info.
Students must be available for all weekly rehearsals, as well as spacing, technical, and dress rehearsals during the evenings of performance week, April 24–30. Performances are currently scheduled for Thursday–Saturday, April 28–30.
Department Policy & Guidelines
  Do not audition if you have a known conflict with the rehearsal schedule or cannot otherwise participate in the rehearsal and performance process

 For the sake of inclusivity and equity to all students and guest artists, we ask that at the end of each audition, you either affirm or withdraw your name from casting consideration.  By affirming, you attest to your willingness and ability to participate and if cast, to register for Rehearsal & Performance in Dance (BC DNCE 3604) a credit-bearing course (1-3 pts.), and in some instances, a related technique class.

 Students may audition for multiple works, but will be cast in only one, as determined by the Department in consultation with the guest artists and often with input from the student.

 Withdrawing from a piece after final casting notification negatively impacts the casting process and may result in sanction from auditioning for future Department concerts.

 To comply with all health and safety guidelines, performers may be required to take daily Covid-19 tests on performance days.
New Contemporary Work by
Yoshito Sakuraba @abarukas_dance
Students cast in this project must register for Rehearsal & Performance (BC DNCE 3603, sec. 4) on Tues/Thurs 6:10–9PM and Modern VI (BC3336, sec. 1) on TR 4:10–5:25PM. Departmental approval needed for exemption from required technique class.
Image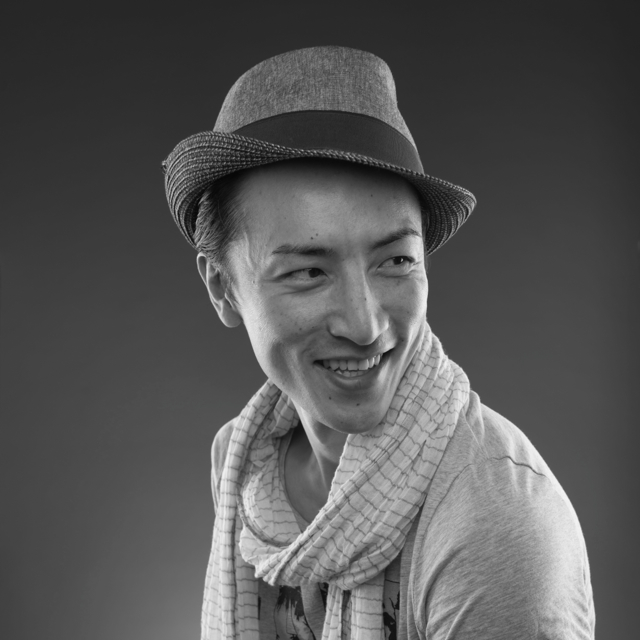 Yoshito Sakuraba left his native Japan for New York at the age of 19 and started dancing a year later. He received B.A.in Dance from Manhattanville College then graduated from the Martha Graham School. He is the founding Artistic Director of Abarukas and an award-winning choreographer. His work has been seen in Germany, Poland, Italy, Spain, Israel, Mexico, and the U.S. Yoshito won the Pretty Creatives International Choreographic Competition at NW Dance Project and Choreographic Shindig at Whim W'him in the U.S. He was awarded for Best Choreography Award in Italy at FINI Dance Festival and the Audience Award at Masdanza International Contemporary Dance Festival in Spain. He was invited to present his work Coming Home for the Masdanza Extensions Tour in 2018. Yoshito has been commissioned to create works for Peridance Contemporary Dance Company, NW Dance Project, Whim W'Him, Ballet Des Moines, Ballet Arkansas, Graham II, Alvin Ailey/Fordham University, University of North Carolina School of the Arts, Elon University, Peabody/Johns Hopkins University, Muhlenberg College, HSPVA, GHAA, IAA, Making Moves Dance Festival, Dance Gallery Festival/Level Up, FINI Dance Festival, Interlochen Center for the Arts, Jamaica Performing Arts Center, Rozsa Center for the Performing Arts, and more.

Yoshito has presented his work for International Solo Tanz Theater Festival (Germany), Gdansk Dance Festival (Poland), Masdanza International Contemporary Dance Festival (Spain), Mash International Choreography Festival (Israel), and FIDCDMX (Mexico), Festival 10 Sentidos (Spain), and FINI Dance Festival (Italy). He's been featured in NY1 as well as Bric TV on Spectrum Cable Channel. He has taught at Amsterdam Dance Centre (Netherlands), DAF Dance Arts Faculty (Italy), FINI Dance (Italy), The Playground (NYC), Dance Theater of Harlem (NYC), Open Dance Festival (Iowa), and more. He currently teaches at Peridance, GIBNEY, and the Martha Graham School.
New Contemporary Ballet by
JANICE ROSARIO  @janice_rosario
Students cast in this project must register for Rehearsal & Performance (BC DNCE 3604, sec. 3)
Image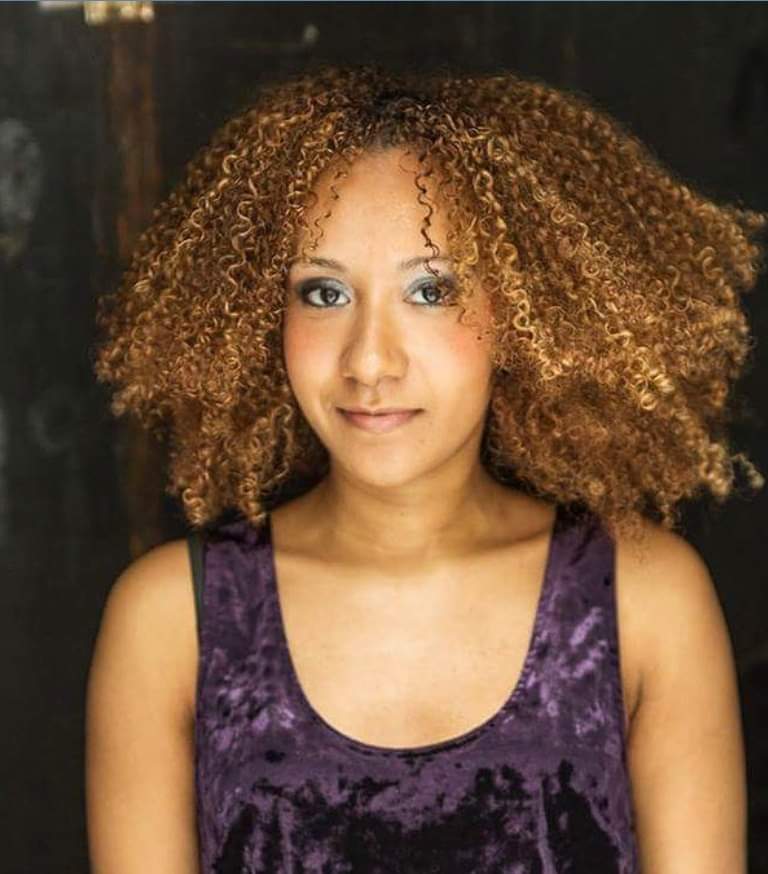 Janice Rosario https://www.janicerosarioandcompany.com/  is a nationally recognized contemporary dance choreographer, educator, and activist. A native New Yorker, Janice studied at some of New York City's most elite institutions including Ballet Hispánico and The Alvin Ailey School. She is a graduate of Fiorello H. LaGuardia High School for the Performing Arts and Hunter College. She is currently on faculty at The Alvin Ailey School and founded the nonprofit, The Good Neighbor Collective Inc, to support and empower those underserved in our communities. Through her work as an artist, an educator and activist, Janice is driven to "create spaces where we can see each other past the divides to contribute to making an ever more inclusive community."
As a choreographer, Janice has been commissioned by numerous prestigious institutions throughout the United States. In addition to her choreographic endeavors, Janice has taught at Cornish University, the University of Oklahoma, the University of Florida, Ballet Hispanico, Fiorello H. LaGuardia High School for the Performing Arts, Broadway Dance Center, Steps on Broadway, Gibney Dance Center, New York Dance Project, Frank Sinatra High School for the Performing Arts, Fort Hamilton High School, Sacred Heart University, Grand Canyon University, Hunter College, Harvard University, High Tech High School, the American Youth Dance Theater, Irvine Valley College, the Contemporary Dance Festival in Tobago and the Joy of Motion Dance Center.
​New Contemporary/Release Technique Work by
WESLEY ENSMINGER @wesleyens
Students cast in work are required to register in Modern V (1 pt.) on MW 4:10–5:25PM and Rehearsal & Performance (BC DNCE 3604, sec. 1) on MW 6:10—9PM. Approval needed for exemption from technique class requirement.
Image
Wesley Ensminger, originally from Santa Cruz, CA, holds a Bachelor of Fine Arts Degree in Dance Performance and Choreography from California Institute of the Arts. He has collaborated with a vast range of professional companies and choreographers as a performing artist and has taught, performed and choreographed throughout the United States, Canada and Europe. His own choreographic work has been presented at The Gibney Dance Theater NYC, The Dance Teacher Summit, The Joffrey Ballet School, The Roy and Edna Disney Lund Theater LA and at various venues around New York City. He is currently on faculty at the Joffrey Ballet School in NYC and Gibney Dance NYC where he teaches Contemporary/Modern Technique and Composition and is a guest teacher at multiple studios all over the US.
NEW HOUSE/STREET WORK BY
EPHRAT ASHERIE @ephratasheriedance
Students cast in this project must register for Rehearsal & Performance (BC DNCE 3604, sec. 2)
Image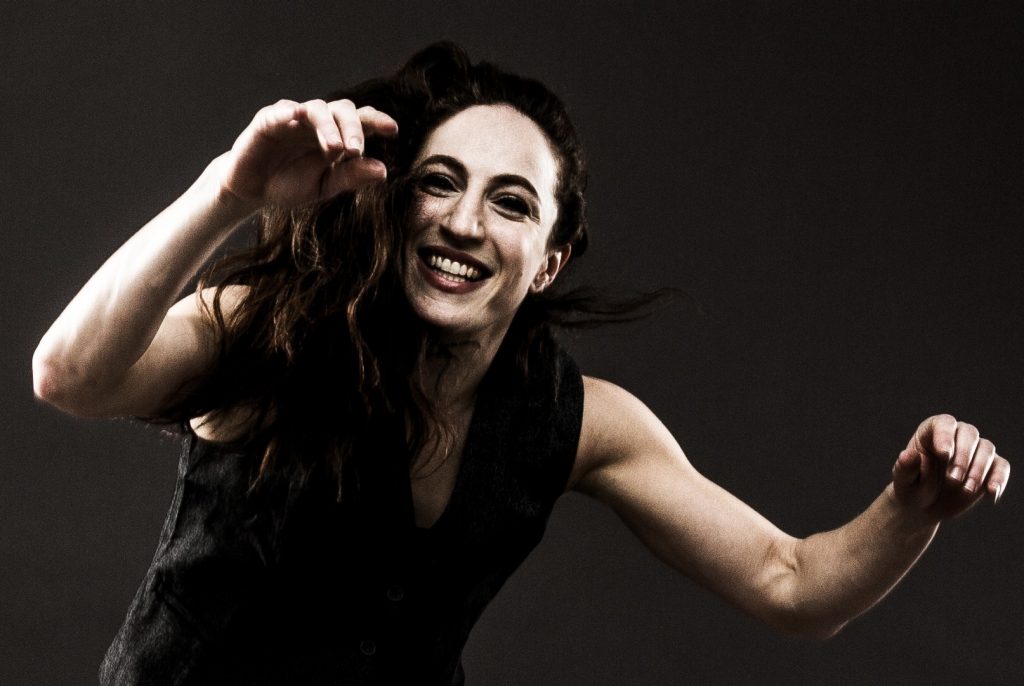 Ephrat "Bounce" Asherie is a New York City-based b-girl, dancer, and choreographer, and a 2016 Bessie Award Winner for Innovative Achievement in Dance. As artistic director of Ephrat Asherie Dance, her work has been presented at The Apollo Theater, Columbia College, Dixon Place, FiraTarrega, Guggenheim Works & Process, Jacob's Pillow Dance Festival, The Joyce Theater, La MaMa, River to River Festival, New York Live Arts, ArtPower, Summerstage, and The Yard, among others. Asherie has received numerous awards to support her work including Dance Magazine's Inaugural Harkness Promise Award, a Jacob's Pillow Fellowship at the Tilles Center for the Performing Arts and a Jerome Foundation Travel and Study grant. In 2017 she received a National Dance Project award to support the development and touring of her most recent work, Odeon. Asherie is a 2019 NYFA Fellow and a 2018-2019 City Center Choreography Fellow. Her new work UnderScored was awarded a 2019 Creation and Development Award from the National Performance Network and will premiere in the fall of 2020. She is honored to have worked and collaborated with Dorrance Dance, Doug Elkins, Rennie Harris, Bill Irwin, David Parsons, Gus Solomons Jr., and Buddha Stretch, among others. Ephrat earned her BA from Barnard College, Columbia University in Italian, and her MFA from the University of Wisconsin-Milwaukee where she researched the vernacular jazz dance roots of contemporary street and club dances. Asherie is a co-founding member of the all-female house dance collective MAWU and is forever grateful to NYC's underground dance community for inspiring her to pursue a life as an artist. For more information, please visit @ephratasheriedance on Instagram or ephratasheriedance.com.