Barnard/Columbia Dances at Miller Theatre 2020
Birthday Variations (1986) by Gerald Arpino
Restaged by Nicole Duffy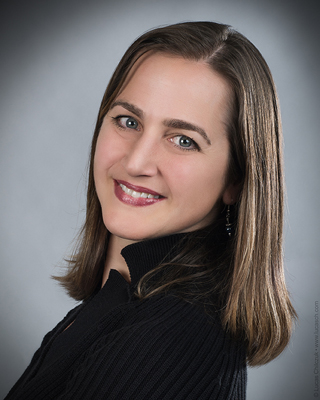 Nicole Duffy is a co-founder and Associate Artistic Director of the New York Dance Project. She danced with the Joffrey Ballet for over a decade, based both in New York and Chicago, where she danced works by Joffrey, Arpino, Ashton, Balanchine, Cranko, DeMille, Limon, Massine, Nijinska, and many others. She is a répétiteur for the Arpino Foundation, most recently staging Gerald Arpino's Suite St. Saens and Light Rain, and has taught both nationally and internationally including workshops in Florence, Italy and Rio de Janeiro, Brazil. At the Joffrey Ballet School, she taught ballet, pointe, repertory, and developed the curriculum for dance history. She currently serves as advisor to the ballet program at the Ballet Hispanico School of Dance.
Ms. Duffy was raised in Puerto Rico, where she began her training with Ana Garcia and Maria Carrera at Ballets de San Juan, dancing the classical repertory. She has a B.A. in Art History from Columbia University, and is currently a master's candidate at New York University's Gallatin School. Her writing has been published in The Massachussetts Review, Eye on Dance and the Arts, and the NYU journal Esferas.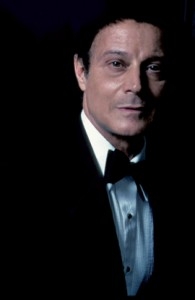 Gerald Arpino was born in Staten Island, New York, and died in 2008 in Chicago. He received his early dance training in Seattle by Mary Ann Wells. He co-founded The Joffrey Ballet with Robert Joffrey in 1956 and served as Associate Director for many years. Upon Joffrey's death in 1988, Arpino succeeded him as Artistic Director. In 1995, he moved The Joffrey Ballet to Chicago.
 A leading dancer with the company in its early years, Arpino choreographed his first work for the Joffrey, Ropes, in 1961. Shortly thereafter, he became the Joffrey's resident choreographer and to-date has created more than one-third of the Company's repertoire. His amazingly diverse work ranges from social commentary to pure dance gems. His ballets are in the repertoires of companies around the world. Arpino is the first choreographer commissioned to create a ballet honoring the Office of the American Presidency: The Pantages and the Palace Present Two-A-Day. He was the first American commissioned to choreograph a ballet for a city, San Antonio, Jamboree. In 1993, Arpino produced America's first full-evening rock ballet, Billboards, set to the music of Prince. In addition, Arpino is the only choreographer to have had four of his ballets performed at the White House.
 Arpino served on numerous boards and councils including the national advisory council of the ITI/USA International Ballet Competition and the board of the Dance Notation Bureau. He was a member of the Arts Advisory Committee of the New York International Festival of the Arts. He served as an advisor to the Artists Committee for The Kennedy Center Honors. He was a member of the Board of The Chicago Academy For The Arts. Among many awards and tributes, he held honorary doctorates from The College of Staten Island, City University of New York, and Wagner College. He was a recipient of the 1974 Dance Magazine Award and the Vaslav Nijinsky Medal. He was honored twice by the Chicago Tribune as one of the "Chicagoans of the Year" for his important contribution to the arts in Chicago and the world.
Audition for Arpino, Birthday Variations, Thursday, December 5 at 6-8PM in 305 BH
Ballet Class Audition/Pointe Required For Women
Name by Name (2007) by Susan Marshall
Restaged by Luke Miller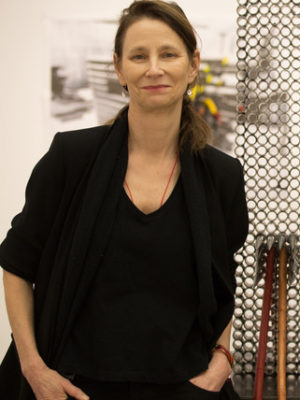 Susan Marshall choreographs metaphoric worlds that often dwell at the intersection of several disciplines. Her work employs details of touch, initiation and gaze to explore the complexities of behavioral systems and of interpersonal relationships and patterns. The resulting dances are often densely woven, recursive, human in scale and speak to the negotiations of intimacy and questions of control, power, dependency and intention.
In recent years, Marshall's dance-making has been driven by her collaborations with peer artists in other media. This has led to discipline-crossing work created collaboratively with visual artists Martha Friedman and Suzanne Bocanegra, composers David Lang and Jason Treuting, music ensembles Sō Percussion and Dither, and engineer Naomi Leonard. Marshall is drawn to the friction and meshing that arises when joining different art forms, each with their own unique histories, languages, processes and rules. Using the body as a way to bring these systems into dialogue, Marshall's dances often expose the work involved in art making as both process and material.
The New York-based dance group Susan Marshall & Company has performed in theaters throughout the United States, Europe and Japan since 1985 with recent performances in NYC at Brooklyn Academy of Music, The Kitchen, New York Live Arts, Baryshnikov Arts Center, and Andrea Rosen Gallery and nationally at the Kennedy Center, the Center for the Art of Performance at UCLA, the Krannert Center, Gammage at Arizona State University, Montclair State University, the Dance Center at Columbia College Chicago, Swarthmore College, and American Dance Institute.
Marshall's many awards include a MacArthur Fellowship, a Guggenheim Fellowship, and three New York Dance and Performance Awards (BESSIES) for Outstanding Choreographic Achievement. Marshall has also created dances for the Lyon Opera Ballet, Frankfurt Ballet, and Mikhail Baryshnikov. Her work has been in the repertory of Nederlands Dans Theatre, Hubbard Street Dance Chicago and Pacific Northwest Ballet, among others. Marshall directed and choreographed the dance/opera Les Enfants Terribles in collaboration with Philip Glass, and provided the choreography and stage direction for Glass's Book of Longing, and for music ensembles Asphalt Orchestra, and Eighth Blackbird.
Since 2009, Marshall has been a professor and the Director of Dance at Princeton University's Lewis Center for the Arts.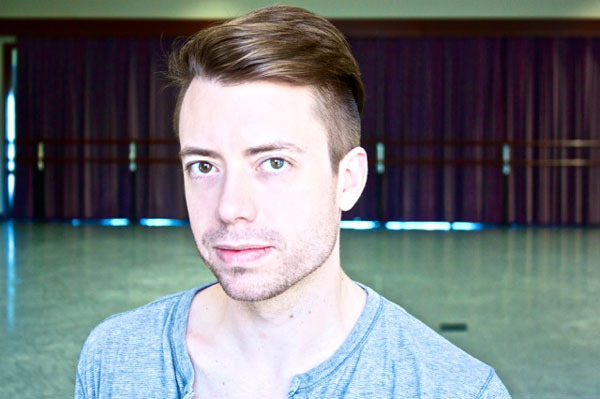 Luke Miller​ a​ Bessie Award-winning artist, Miller joined Susan Marshall & Company in 2003 and has since collaborated in the making of Sleeping Beauty and Other Stories, Cloudless, Sawdust Palace, Frame Dances, Accidental Narratives, Flock Logic, Adamantine and Play/Pause. He has set the company's repertory on numerous universities and professional companies including Dance Alloy, Hubbard Street, NYU, Hedwig, University of Maryland, Pacific Northwest Ballet, University of Washington and Netherlands Dance Theater. Miller assisted Susan Marshall in choreographing Asphalt Orchestra for the '09 Lincoln Center out of Doors Festival as well as For You, a solo created in '10 for Mikhail Baryshnikov. He has also performed in the work of Yanira Castro, Martha Clarke, Molissa Fenley, Keely Garfield, Neil Greenberg, Bill Young / Colleen Thomas, and Christopher Williams, among others. Miller currently teaches movement for actors at Tisch. He has curated live performance at Location One art gallery and continues to make his own work.
Audition for Marshall, Name by Name, Tuesday, January 21 at 6-8PM in 305 BH
Please note this is the first day of the Spring 2020 semester
New Work by Abdul Latif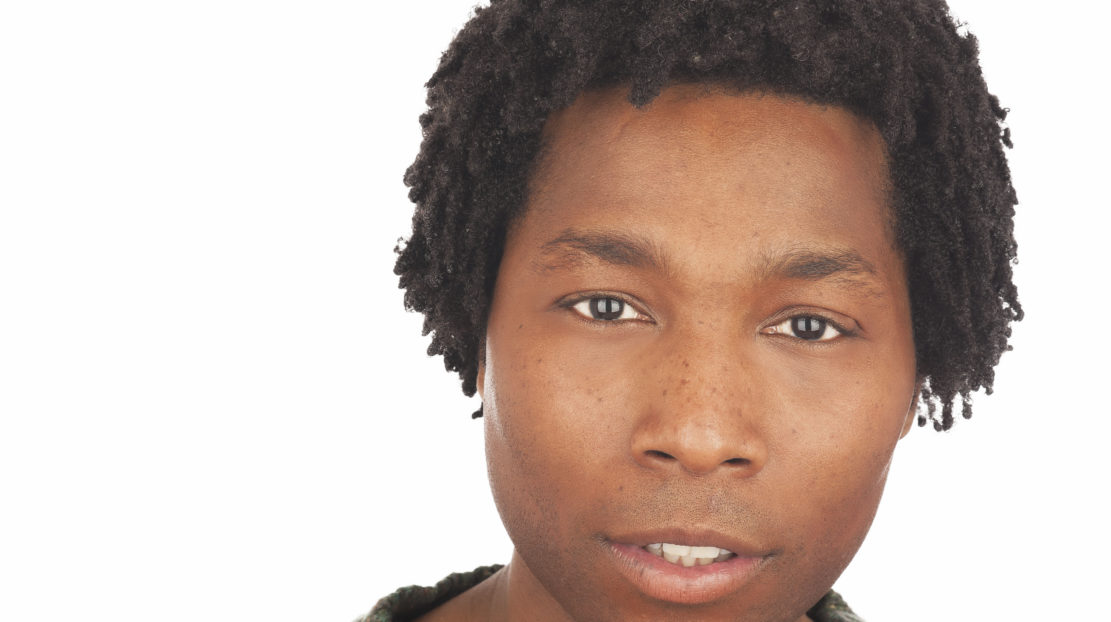 Abdul Latif (CBA '19) is a choreographer, composer and writer-director from New York City who began as in independent producing artist over the course of his tenure as the inaugural Lincoln Center Education Artist-in-Residence of Lincoln Center Institute, Artist Mentoring Lab, where he was the founding Rockefeller Brothers Fund Fellow 2012-2014. Latif's choreographic work with the Martina Arroyo Foundation Prelude to Performance and Harlem Opera Theater Company provided him the opportunity to set work in opera productions from 2014-2017. He broke out with his first choreographic commission, created for Joffrey Ballet/Winning Works in 2015. In 2016 Latif was commissioned to choreograph a work on principals of the Alvin Ailey American Dance Theater for the 22nd Fire Island Dance Festival in which his conceptualized set revolving design facilitated his first installation exhibition and artist residency with Alpha Development and through Wallplay Mgmt at Gallery 151. In 2017 Latif and the collective of multidisciplinary artist collaborating in partnership with Smoke&Mirrors Theater Company and the producers of HERE Arts received the Rauschenberg Foundation Prize and Artist for Social Justice Award for their 2019 Off-Broadway production of B.H.M. According to the United States of America. This same year he was a Dance Lab/New York, formerly Broadway Dance Lab Guest Choreographer in Residence, where he began his entry into the development of an adaptation for Anton Chekhov's modern classic play The Seagull into a contemporary dance theater musical. In 2018 Latif was commissioned to create a work for the Joyce Theater Ballet Festival on the dancers of New York City Ballet performing in the Ashley Bouder Project. His contemporary ballet and modern dance performance background juxtaposed to his commercial theater and Broadway musical resume make Latif's concert dance and theatrical works an amalgamation of immersive live performance presentations
Audition for Latif, New Work, Wednesday, January 22 at 7:30-9PM in 305 BH
New Work by Katiti King
Ms. King is a dance educator who has been teaching, performing, and choreographing for over 30 years. She has trained with some of the more renowned dance artists in New York City, including Lynn Simonson, Milton Myers, Joan Peters, Jacquie Villamil, Sara Neece and Richard Gonzalez. She has been on the faculty of Barnard College since 1990 and Dance Space, Inc./Dance New Amsterdam since 1984. Ms. King has also taught at various notable NYC studios, including Joffrey Ballet and Alvin Ailey School. She has taught the art of Jazz Dance in Europe, Canada, Japan, and South America. In addition, she is a trained and skilled Body Worker that applies Simonson philosophy together with Somatic explorations. Her approach lays down a foundation for each individual student in the class to learn, experience, and explore how to best define their bodies.
Ms. King embodies a multitude of artistic experiences stemming from her parents who were both artists and educators. She was greatly influenced by her time in Puerto Rico. While her father was working with such great artists as Pablo Casals, Dizzie Gillespie, Max Roach and Martina Arroyo she was training at Ballet de Puerto Rico. These childhood experiences helped develop her sense of Jazz as Classical. Because of this she teaches Jazz within an historical, cultural, technical and pedagogical context. Her classes integrate various movement approaches from an African (Dunham Training), Afro-Carribean, East Indian, and Latin influence together with Western-Modern methodology.
Audition for King, New Work, Wednesday, January 22 at 6-7:30 in 305 BH