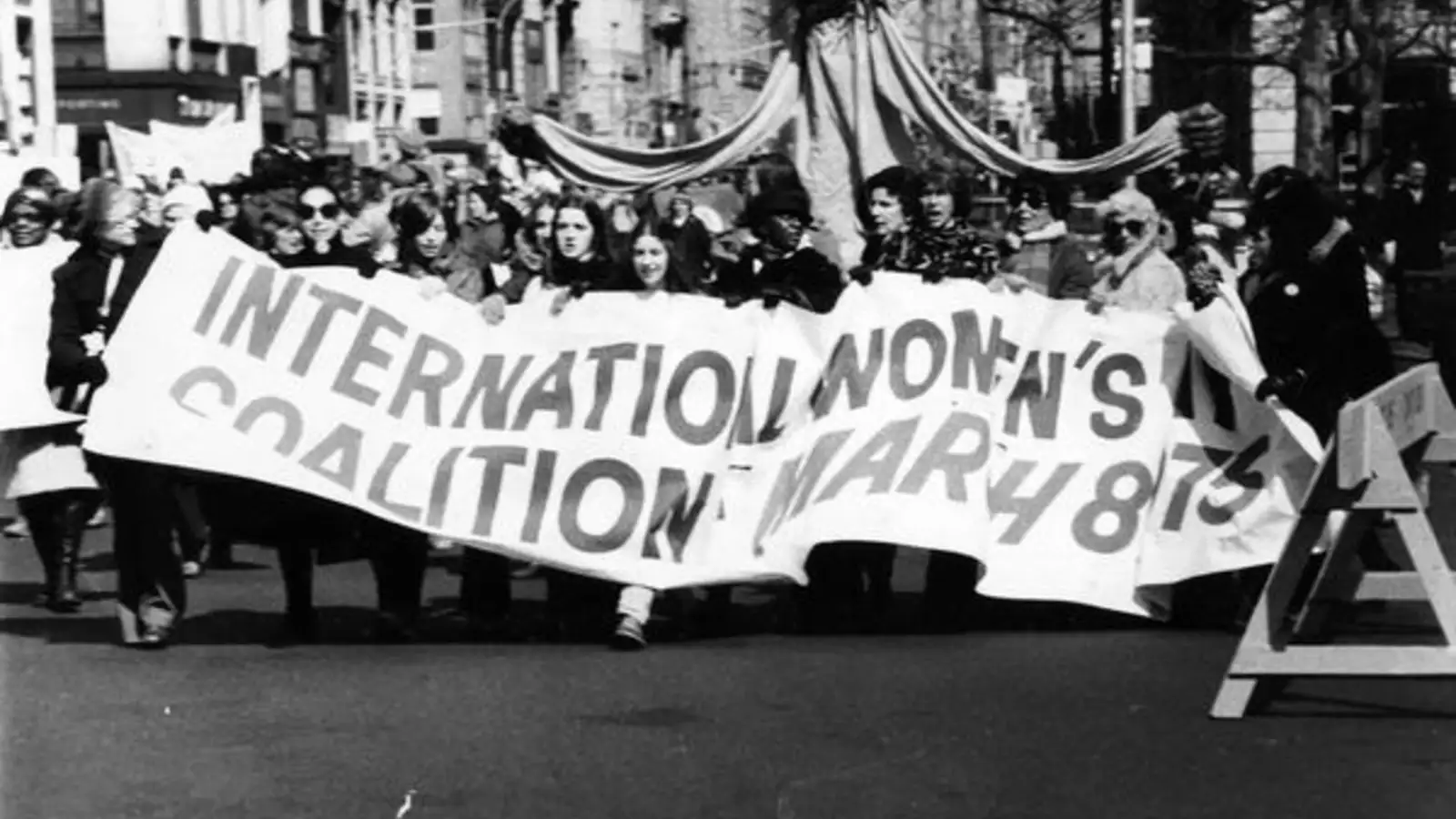 Founded as a college for women in 1889, Barnard embodies the values of Women's History Month (March) — designated to "commemorate and encourage the study, observance, and celebration of the vital role of women in American history" — 365 days a year.
Women like Elsie Clews Parsons, Class of 1896, once dubbed by The New York Times as the "founding mother of anthropology," and Ntozake Shange '70, whose work is characterized by Black feminism, girlhood, resilience, and resistance, epitomize what it means to be a leader. Similarly, the Barnard Year of Science aims to uplift the many contributions Barnard alumnae have made to the sciences.
For Women's History Month 2022, read about 22 Barnard community members whose work focuses on feminist and gender issues.
Academics
Boylan's memoir, She's Not There: A Life in Two Genders, was released in 2003 and became the first bestselling book by a transgender American author. A New York Times contributing opinion columnist and activist, Boylan speaks regularly on gender issues. She was elected co-chair of GLAAD's National Board of Directors, the first openly transgender person to hold the position.
Boylan is the inaugural Anna Quindlen Writer in Residence and professor of English at Barnard.
George — a professor of history and Africana Studies at Barnard — has focused her research on the study of women, gender, and sexuality in African history. Her most recent book, Making Modern Girls: A History of Girlhood, Labor, and Social Development in Colonial Lagos, won the 2015 Aidoo-Snyder Book Prize for Scholarly Work.
Between 1997 and 2012, an average of 27% of philosophy Ph.D.s were awarded to women — a percentage reported as "substantially lower" than other humanities disciplines. McAlister was an early trailblazer for women in philosophy, earning her Ph.D. from Cornell in the 1960s, a decade before the philosophy department would hire its first female faculty member. A professor of philosophy and women's studies at the University of South Florida until her retirement in 1999, McAlister founded Hypatia: A Journal of Feminist Philosophy, described by The New York Times as the first major publication of its kind. In doing so, she played a critical role in legitimizing feminism as a philosophical topic in academic spaces.
Nadasen, a professor of history at Barnard, has published extensively on feminism, alternative labor movements, and grassroots community organizing. In 2020, she was awarded the inaugural Ann Snitow Prize, given each year to an outstanding feminist intellectual and activist.
"It is a recognition of the work of many poor and working-class women of color who fought for economic justice, racial equity, and feminism and who mobilized to make their political voice heard," said Nadasen when she received the prize. "Through their activism, they cultivated a feminist politics that is even more urgent and relevant today."
In 2020, Schwartz became the first woman to lead the Jewish Theological Seminary (JTS) in its 134-year history. Before that, Schwartz was one of the first women to join JTS's faculty, and she played an instrumental role in introducing Jewish gender studies into the school's curriculum. 
In an interview for Barnard, Schwartz noted that the College's "feminist sensibility" encouraged her scholarly interests in Jewish gender and women's studies. "Barnard also modeled outstanding female leadership," she said. "In aspiring to this myself, I also take great pride in the many female leaders that I have mentored over the decades and who are now accomplished colleagues."
Writers
Throughout Danticat's career, the Haitian American novelist — and youngest-ever National Book Award nominee — has centered women in her stories, in the tradition of her Barnard predecessors: Zora Neale Hurston '28, Thulani Davis '70, June Jordan '57, Ntozake Shange '70, Erica Jong '63, and Cristina García '79, to name a few.
Reflecting on her latest collection of short stories, Everything Inside, she told Barnard in 2020, "I am not interested in writing archetypes or types. I want to write about real women, some of whom make indefensible choices at times. I think if we write women only as angels and victims we fall short. We are human, and human beings are not always perfect or easily put into boxes."
Barnard's McIntosh Professor of English and Writing until she retired in May 2020, Gordon created an oeuvre that was markedly feminist from its outset. Her 1978 debut, Final Payments, follows a young woman navigating life, sex, and friendship against the backdrop of her father's patriarchal Catholicism. A scholar of Virginia Woolf, Gordon wrote the foreword to the 1981 Harvest edition of Woolf's seminal feminist text A Room of One's Own.
In a 2020 interview for Barnard Magazine, she remarked of the College, "The fact that the female is the default setting is just much better for the kind of writing that I do — the kind of work that I wanted to teach without having to hack my way through resistance to get to it. It was the perfect place for me."
Jong's novel Fear of Flying has sold more than 20 million copies worldwide and served as a flashpoint of second-wave feminism. She followed the book up in 2006 with Fear of Fifty, a memoir on sex, marriage, aging, feminism, and motherhood, which the Sunday Times (U.K.) described as "a slice of autobiography that ranks in honesty, self-perception and wisdom with [works by] Simone de Beauvoir and Mary McCarthy."
Jong's legacy persists at Barnard through the Erica Mann Jong '63 Writing Center, designed to help students strengthen their writing in all disciplines and at all stages of the writing process.
Zeilinger made a name for herself as a feminist in 2009 when she founded The F Bomb, a feminist blog for teens interested in women's issues. After the blog, Zeilinger wrote the 2012 book A Little F'd Up: Why Feminism Is Not a Dirty Word.
As of 2021, Zeilinger is the senior content manager at Girls Who Code, an organization focused on closing the gender gap in technology.
Arts
Brewster is a lifelong feminist and social justice advocate. Along with a group of her peers from the Class of 1971, she helped found BC Voices, a nonprofit originally created to shepherd the Barnard Class of 1971 Oral History Collection.
The group has also commissioned two short documentaries and a six-part online docuseries. The docuseries, Stand UP, Speak OUT: The Personal Politics of Women's Rights, "tells the story of the radical transformation in women's lives over the past 50 years empowered by the mid-20th-century expansion in women's rights."
A professor of practice in the Dance Department at Barnard, Thomas-Young aims to explore human connection through the movement of bodies. In 2021, New York Live Arts staged a production of her choreographed piece Light and Desire, created and performed entirely by a company of women — many of them Barnard affiliates.
The message of the dance, she said: "Women must band together."
For over five decades, Levrant de Bretteville has shaped the field of graphic design as an artist, educator, and activist. In 1971, she created the first Women's Design program at the California Institute of the Arts. Two years later, she co-founded the Women's Building — a hub for women designers and artists to gather, work, and learn. And in 1990, she was the Yale School of Art's first tenured female professor.
Her public artwork At the Start … At Long Last (1999) appears at the 207th Street A train subway station, the last stop on the longest train line in New York City. 
STEM
Jahn and Mendelson — a postdoctoral candidate at the Drexel University Dornsife School of Public Health and a journalist, researcher, information designer, and content strategist, respectively — wanted to change how women learned about their bodies. To that end, they created Pussypedia, a free, bilingual online encyclopedia akin to a 21st-century version of Our Bodies, Ourselves. In a 2019 Q&A with Barnard Director of Health Promotion and Education Jessica Cannon '03, Mendelson said the one thing she'd like everyone to know about their body is that "it is normal and good. I want the shame to go away because it seeps into every aspect of our lives and disempowers us."
In 2021, the pair published the book Pussypedia: A Comprehensive Guide. 
Moore's work as a sociologist focuses on the intersections of race, gender, and sexuality. Her first book, Invisible Families: Gay Identities, Relationships, and Motherhood among Black Women, explored how race and sexuality can affect family-making. She is currently at work on a new project, In the Shadow of Sexuality: Social Histories of African American Lesbian and Gay Elders, 1950-1979.
Moore was elected the 2021 president of Sociologists for Women in Society.
As a professor of chemistry, a researcher, and the former chair of Barnard's chemistry department, Segal shined as a mentor who helped a generation of women see themselves as scientists.
Alumnae such as Board of Trustees member Karen Goldberg '83, National Medal of Science awardee Jacqueline Barton '74, and structural biologist Helen Berman '64, among many others, count Segal as a pivotal mentor who encouraged them to pursue science.
"[Segal] was just a very strong woman who could scare the heck out of you," Barton told Barnard Magazine in 2016. "She had enormously high expectations — and you would rise to meet them."
Known as "the godmother of women's health," Wallis' work fundamentally changed the way that women are treated at the doctor's office. Mere decades ago, gynecological medical students practiced performing pelvic exams on anesthetized patients, which meant they received no feedback on how they might be hurting patients before they performed those often painful exams on awake women.
It was Wallis' advocacy, as well as her personal mission to bring more women into medicine, that transformed women's healthcare for the better. "A lot of things that needed to be done for women nobody taught," Wallis said. "[I had to] go to other workshops and conferences [and] talk to other women doctors in order to improve some of the things I felt needed improving in women's health."
Leaders
As Barnard's fifth president, Futter preserved Barnard's independence from Columbia when Columbia College announced it would begin admitting women in 1983. She also brokered the Columbia-Barnard Athletics Consortium, a unique partnership that provides the opportunity for Barnard athletes to compete with Columbia teams as part of a university-wide athletic program — making Barnard the only women's college, and one of only a few liberal arts colleges, to offer NCAA Division 1 athletics. This accomplishment is particularly noteworthy now: June 23, 2022, will mark the 50th anniversary of the federal civil rights legislation Title IX.
Futter currently serves as president of the American Museum of Natural History.
Described as "an American pioneer in the sociology of gender" and an "authority on women's studies," Komarovsky defied gender roles and antisemitism throughout the 1920s, '30s, and '40s to pursue a master's degree and Ph.D., both from Columbia.
Komarovsky spent 32 years on the faculty at Barnard, and another 18 after that as professor emerita. She chaired the College's women's studies department in its first year, 1978. Her research focused on women in society, with a particular emphasis on "cultural lag," the phenomenon whereby cultural attitudes around women tend to lag behind technological and social advances. Her papers reside in the Barnard Archives.
Lee was a pioneer of the suffrage movement in the United States. While still a teenager, she led multiple parades in support of the movement, though she was unable to vote due to her immigrant status when the 19th Amendment passed. In addition to her influential work around voting rights, Lee wrote essays advocating for equality in The Chinese Students' Monthly and was the first Chinese woman in the United States to earn a doctorate in economics, which she pursued at Columbia.
In 2018, the New York City post office at 6 Doyers Street in Chinatown was officially renamed the Mabel Lee Memorial Post Office.
In 1971, while a student at Barnard, Axelrod helped co-found the Barnard Center for Research on Women (BCRW), which "brings scholars and activists together through its working groups, public events, publications, and multimedia projects to advance intersection social justice feminist analyses and to promote social transformation."
Axelrod received Barnard's Millicent Carey McIntosh Award for Feminism in 2013. In addition to her work on feminist and gender issues, Axelrod was also an original employee at Lotus, the software company that developed the hugely popular digital spreadsheet Lotus 1-2-3.
Students
Currently a senior at Barnard, Lim studies history and women's, gender, and sexuality studies, while completing internships at GLADD's Media Institute and with Barnard's Communications Department. Lim has honed her skills as an archival researcher, working on a project related to women of color in the Barnard Archives as part of a celebration honoring Mabel Ping-Hua Lee. Her thesis explores radical transnationalism and gender politics in North Korean cultural history during the 1960s and '70s, with a focus on print publications.
Morales is a senior majoring in political science and Spanish and Latin American cultures at Barnard, with a minor in psychology. Since 2020, she has filed tax refund petitions, worked through the appeal processes, and communicated with government officials through the organization Period Equity to challenge the "tampon tax" on menstrual products in various states, helping to abolish the tax in Michigan.
On campus, Morales is an Athena Scholar and the co-chair of Athena's Student Advisory Board. She is in Barnard's accelerated 4+1 master's program and in 2023 will receive her master's in public health.
---
In advance of the 50th anniversary of Title IX, check out a video on athletics at Barnard: