Barnard Year of Science: The Science of Dance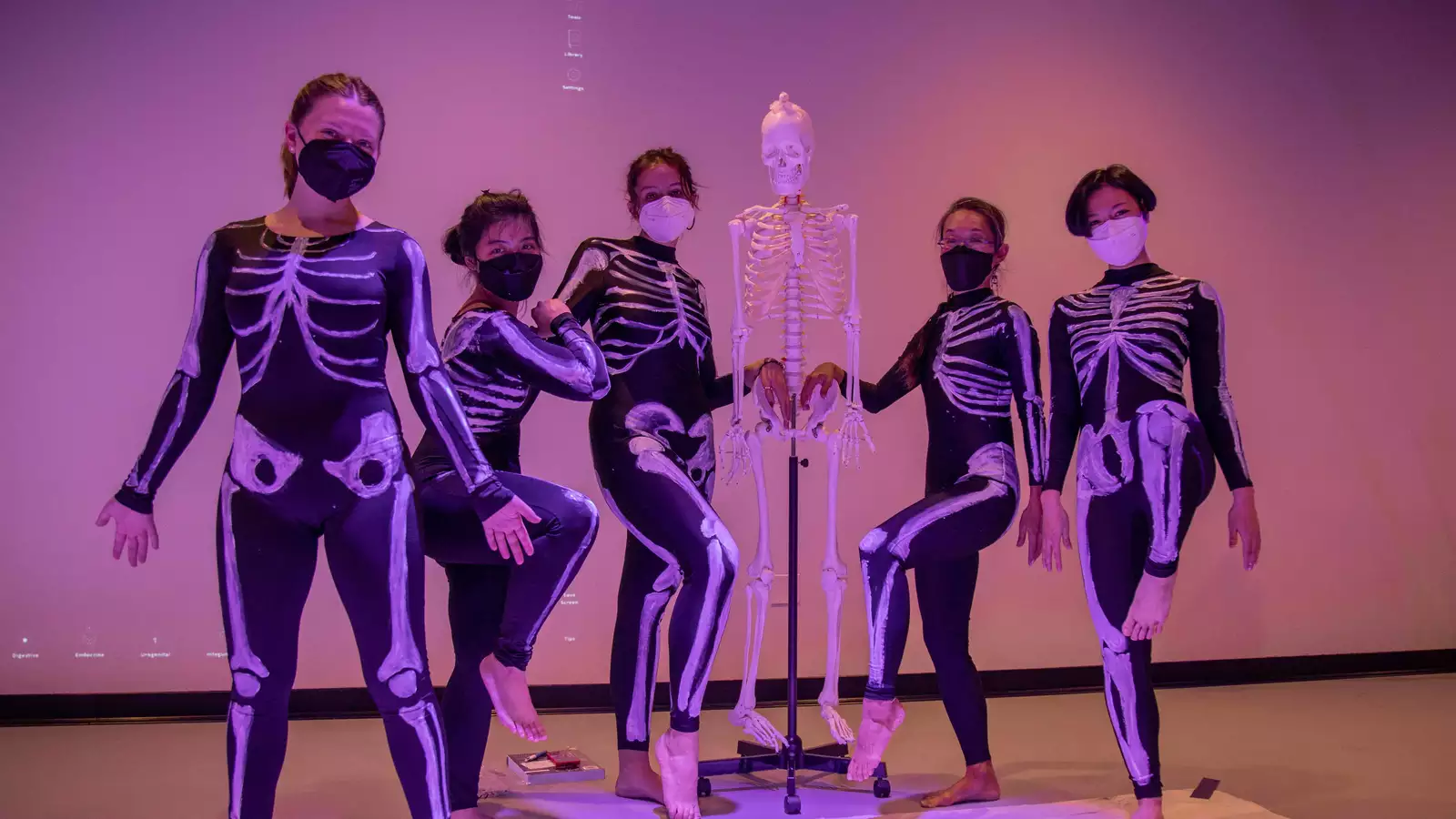 Chisa Hidaka '86, M.D., is a lecturer in the Department of Biological Sciences — and a free diver and choreographer who spends her off hours dancing with dolphins. As the co-director of the Dolphin Dance Project, which films dancers like her improvising in the open ocean with wild dolphins, Hidaka hopes to show the movement similarities between the waterborne mammals and humans. "Watching dolphins move seamlessly together in pairs or trios or larger groups, I recognized the same kind of attention and choice-making that dancers do when they improvise together," Hidaka said in 2019. 
Recently, the creator of the Applied Anatomy of Human Movement course, which she has taught since 2007, has been bringing together the science of movement with the fluidity of improvisational dance in the College's Movement Lab. As a scholar who majored in dance while on the pre-med track, Hidaka understands why dance and STEM majors — who get to paint skeletons on unitards and manipulate movements of the muscles on other classmates to learn firsthand how the musculoskeletal system functions — make up the majority of the class. 
"This class is really intended to bring home the fact that dance is a complex cognition," said Hidaka. "And so when dancers are dancing, they are embodying all of this anatomical information." 
In the video above, watch as Hidaka, recent alumna Michaela Fischer '22, and current biology major Holly Doig '23 discuss the anatomy and physiology of movement and of letting go.