Image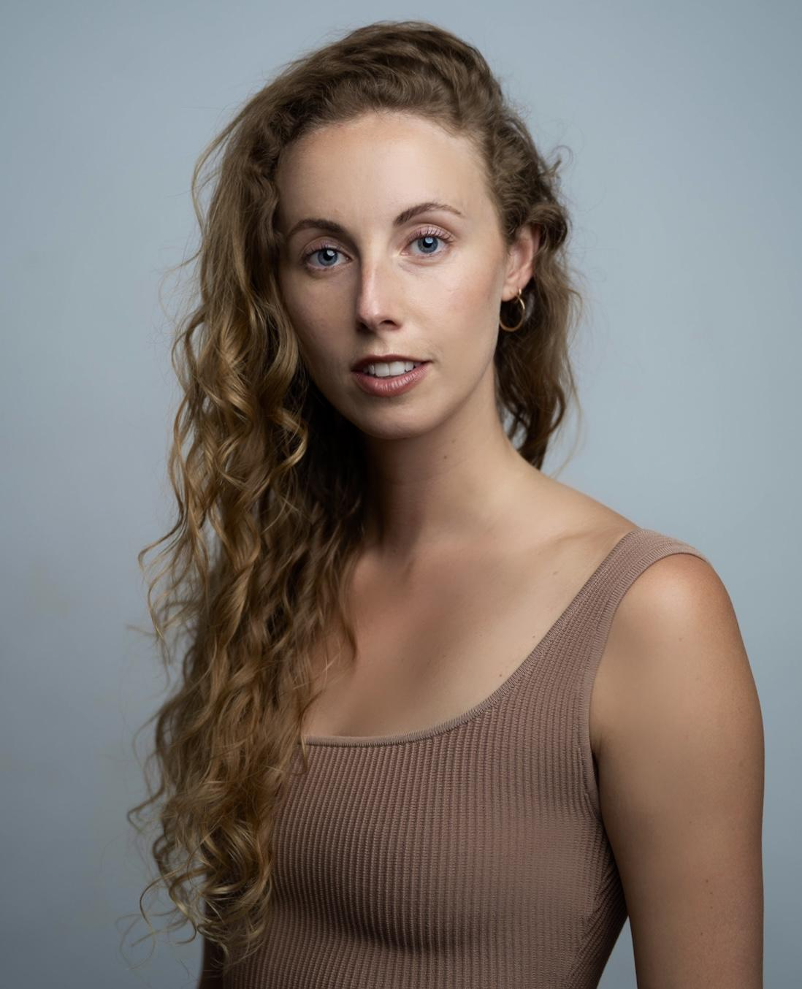 Francesca Dominguez will be teaching Counter Technique Level 3 (DNCE BC 2332.02)  and Level 5 (DNCE BC 3332.01) in Fall 2023
Raised in Sebastopol, CA, Francesca is a movement artist based in New York City with a Master's degree in dance from Hunter College. Francesca carries immeasurable gratitude for her influential educators at CSU Long Beach and the Alonzo King Lines Ballet Training Program. She has worked professionally with companies; Soluq Dance Theater, Thomas Noone Dance, Grayscale, and Keith Johnson/Dancers, and has produced several of her own choreographic works and evening-length productions at the Gibney Dance Theater. As a certified Countertechnique teacher, Francesca enthusiastically teaches as an adjunct professor at the Juilliard School and as a teaching artist at Gibney Dance Center, Peridance Center, and the Alonzo King Lines Ballet Training Program. 
Image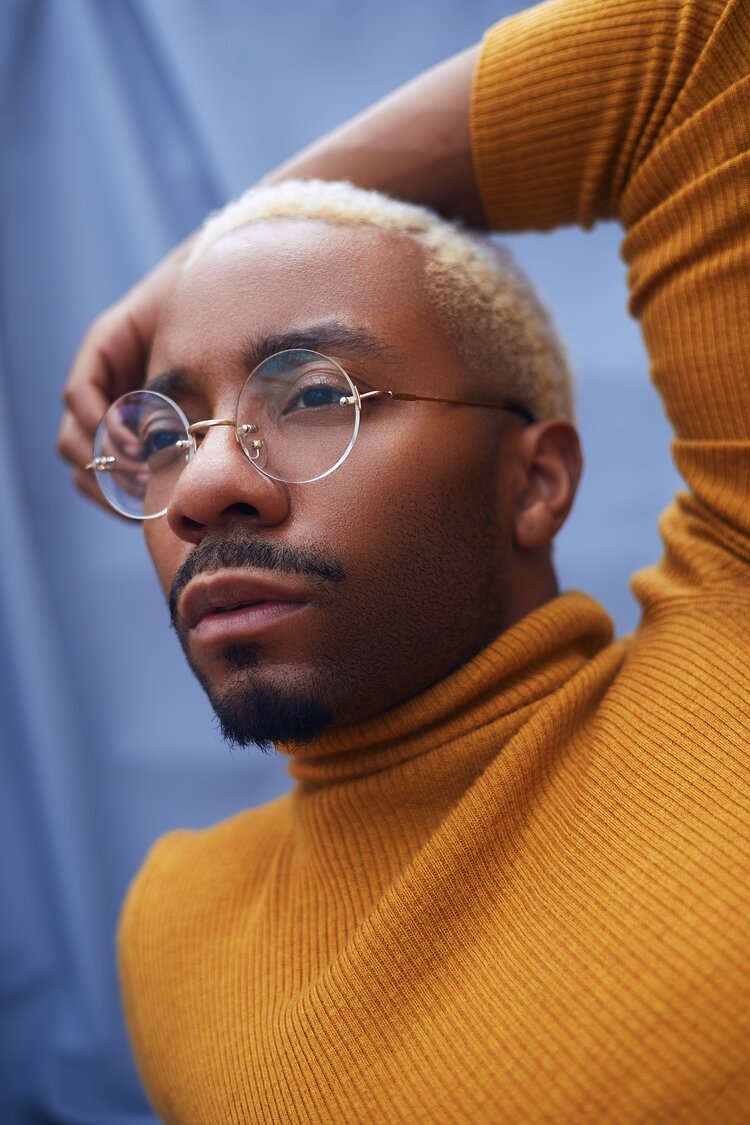 Roderick George will be teaching Modern 6 (DNCE BC 3335.02) and Rehearsal & Performance by audition only (DNCE BC 3607.01)
Roderick George, born in Houston, Texas, studied dance at Ben Stevenson's Houston Ballet Academy. Roderick continued to develop his skill by exploring other techniques at The Alvin Ailey School, Miami City Ballet, LINES Professional Program and the High School for the Performing and Visual Arts in Houston, TX. Before starting his professional career, he was a bronze winner of the Youth American Grand Prix in New York City in 2005 and was elected as a Presidential Scholar under the YoungArts Foundation in 2003, where he performed for the US President. Roderick joined Cedar Lake Contemporary Ballet in 2005. Roderick decided to move abroad to work with Basel Ballet/ Theater Basel in 2007 and later to guest with the Goteborg Operan DansKompani. Roderick joined The Forsythe Company in Frankfurt, Germany. Where he learnt and shared his greatest moments with William Forsythe and the artists of TFC. His career has embraced the collaborations of his work and other great choreographers such as Peeping Tom, Jorma Elo, Jerome Bel, Jacopo Godani, William Forsythe, Johan Inger, Jiří Kylian, Sharon Eyal, Ohan Naharin, Benoit Swan-Pouffer, Richard Wherlock, Tino Seghal and many others.
Image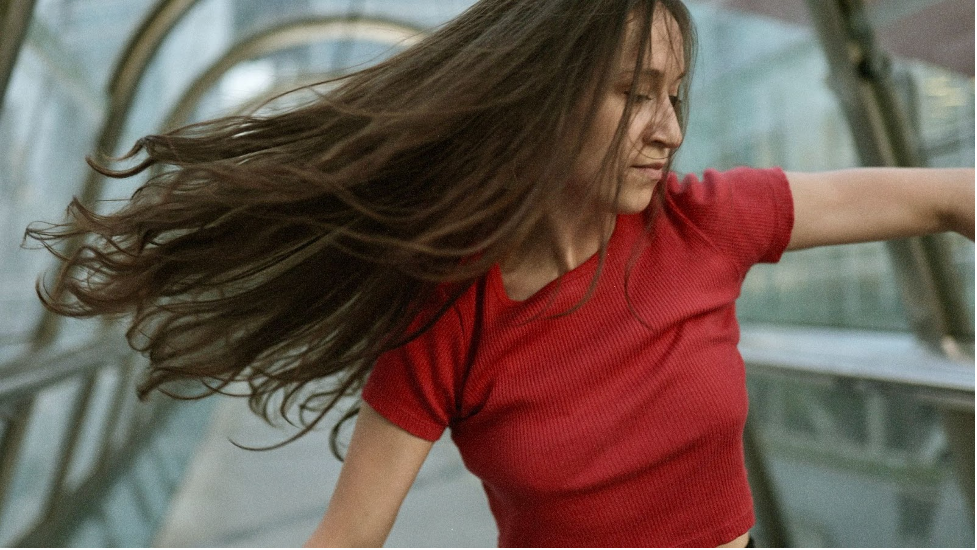 Sarah Silverblatt-Buser will be teaching Improvisation (DNCE BC 3334.01) and Digital Performance (DNCE BC 3984.01) in Fall 2023
Sarah is a movement artist, writer and cultural worker raised by New Mexican skies. She tours internationally with avant-garde cirque artist Yoann Bourgeois and gives workshops based on the company's research on games as an entry point to performance and creation. She most recently performed at the 65th Annual Grammy Awards with Harry Styles. Sarah also collaborates as a dancer with compagnie 47-49 François Veyrunes, touring throughout France. In NYC, she performed works by George Balanchine, Merce Cunningham, Richard Isaac, Larry Keigwin, Claudia Schreier and Colleen Thomas.
Currently, she is in production as creator and director of the Atlas V produced Virtual Reality experience Collective Body, which has been commissioned by Lincoln Center and the French CNC. She is also choreographing an interdisciplinary project connecting the music of Steve Reich with the French street art of parkour. Sarah choreographed and performed in motion capture in an Augmented Reality experience for the Musée d'Orsay. She is inspired by the intersection of presence in performing arts and new media, embodiment, movement identity, and collective empathy through movement. The sensing body is central to her work.
Sarah uses written language to translate and expand on movement languages. She has written for the Aspen Institute, Pam Tanowitz Dance, the Vail Daily, and the Vail Dance Festival Magazine, where she also served as editor. She held various positions at major cultural institutions including the Aspen Institute Arts Program, the Brooklyn Academy of Music, Lincoln Center for the Performing Arts, Vail Dance Festival, and as assistant to current Juilliard School president Damian Woetzel. Her cultural work seeks to imagine new social and civic possibilities by championing collaboration across differences.
Sarah holds a BA from Barnard College of Columbia University. Her dance training ranges from the Boston Ballet and LINES Ballet to professional intensives with Batsheva's Ohad Naharin and the Merce Cunningham Trust. Paris is her landing spot.